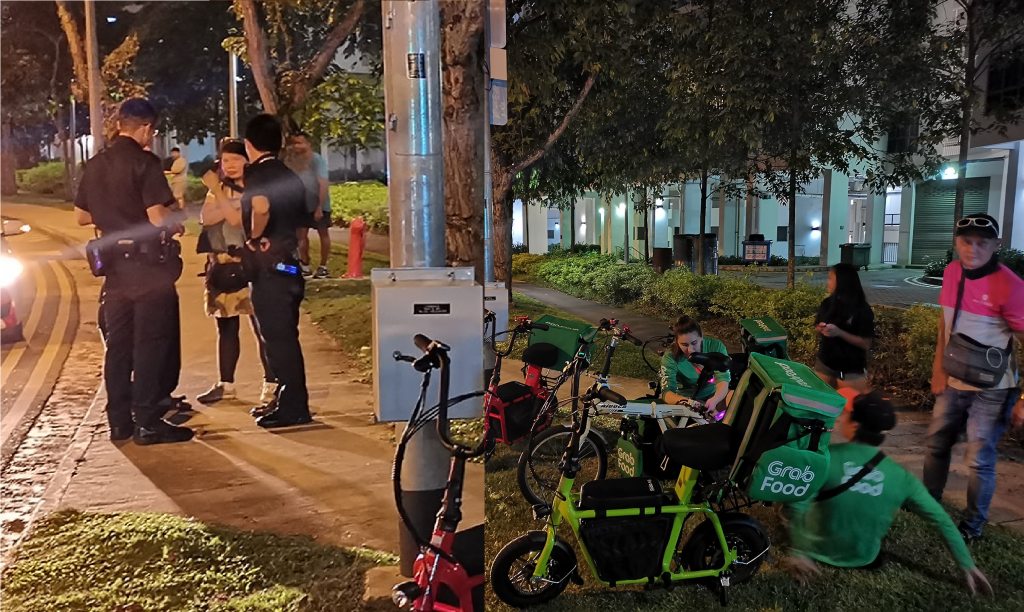 After the announcement of the banned of PMD on the footpath. A grab rider was allegedly assaulted by a pedestrian and pushed a grab rider on to the ground.
Does the pedestrian think he/she is vigilante? Or is he/she a 'Yishun'?
In the photo, there is a woman with two officers.
Pedestrian pushing down a fellow Grabfood cyclist on a PCN after signaling from a far, slowly pass by them and got pushed down by a pedestrian. Still can yell at the fellow Grabfood cyclist, "YOU HOW CAN CYCLE HERE?!".

Witness: Liew Yong Liang
According to the law, shoving someone with the intent to hurt can be charged under using criminal force & assault.
General convictions can be jailed up to 3 months and or fine of up to $1500.