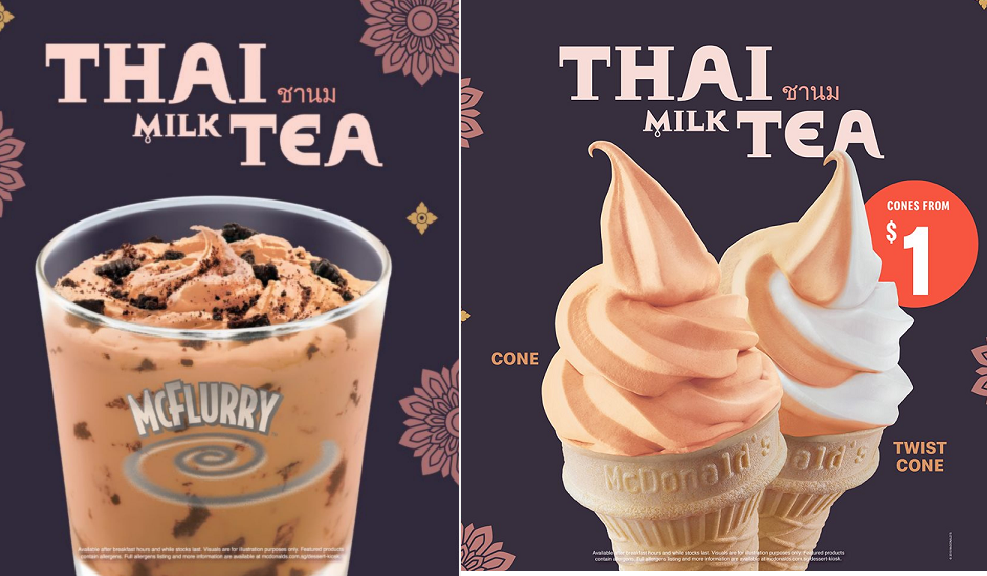 Sawadee krap everyone, if you are always craving for Thai Ice milk tea. Wait no further. Mcdonalds is serving it in 3 varieties.
Thai Milk Tea
Lai lai mai wait already. Mcdonalds doesn't keep the flavour forever one, it will eventually be another flavour soon.
Only $1 for the cone. wait no further. Beat the hit.