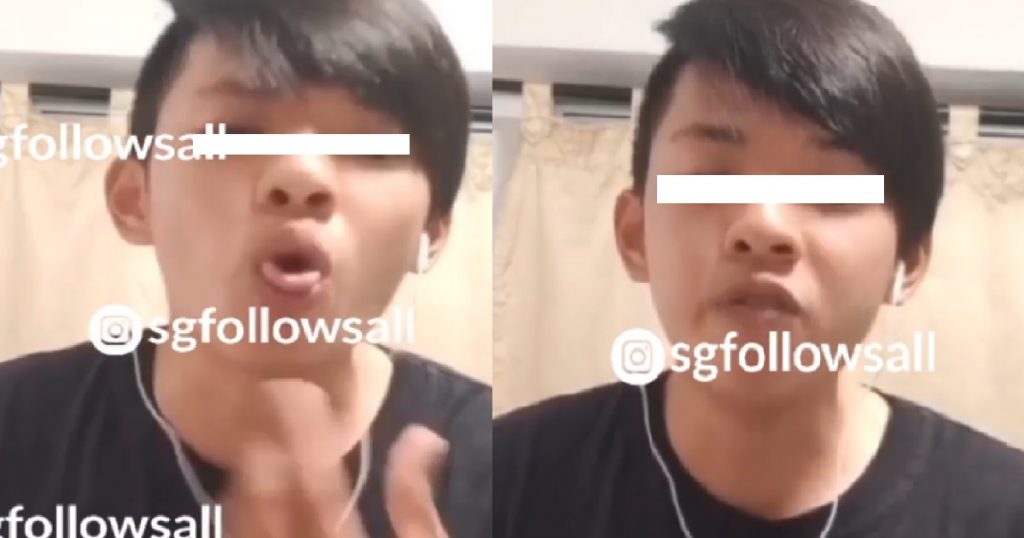 A video clip surfaced online showing a young punk going on an ignorant and racist rant about why he doesn't like Indian girls.
He then listed down the things that he finds repulsive about Indians and their homes, going off about how he finds them "smelly" and that he wants to vomit when he smells the "Indian perfume".
It is unclear who the boy is or whom he is referring to.
You can watch his full tirade below.
FULL VIDEO LOADING…
Image and video source: @sgfollowsall on Instagram