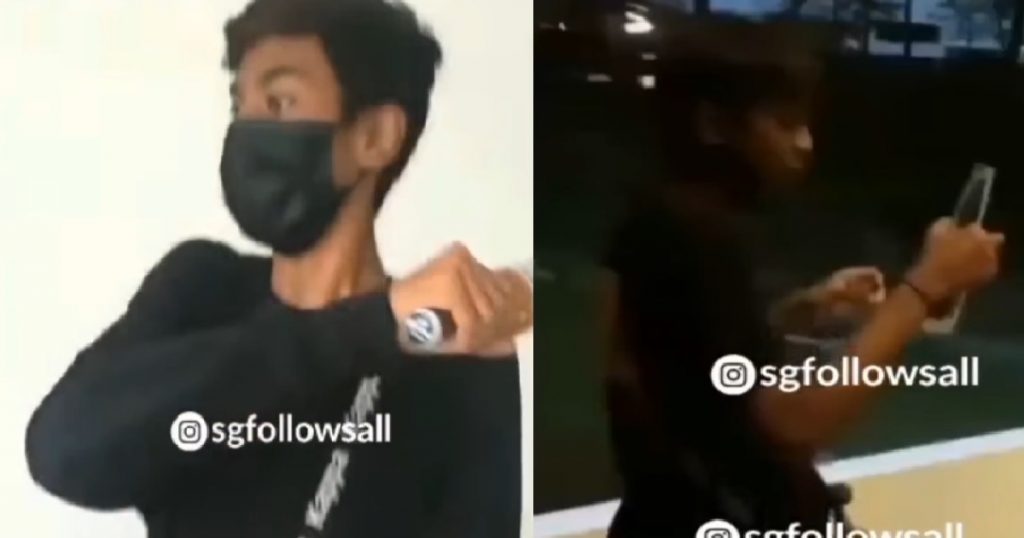 A video surfaced on Instagram showing a young punk with a lit cigarette in his mouth, throwing a bottle against a wall at a void deck while his friends watched on.
Another video depicted yet another young punk throwing a Corona beer bottle down from a HDB corridor.
It is unclear who these boys are or where the incidents happened.
FULL VIDEO LOADING…
Image and video source: @adminsgfollowsall on SG