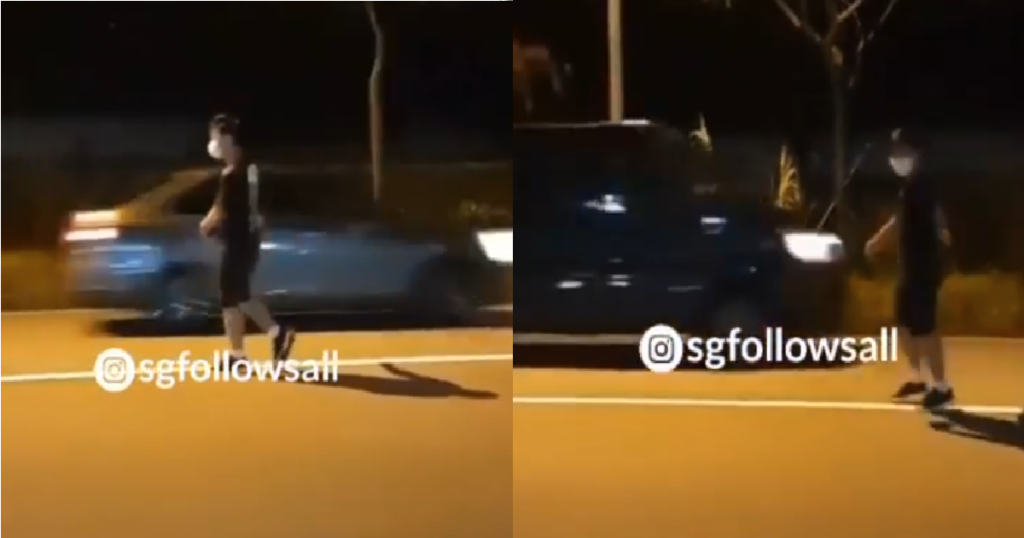 A video surfaced on Instagram showing a young punk "directing" traffic in the middle of the road.
He could be seen standing dangerously in between two lanes, waving the vehicles on as they drove past him, endangering not only himself but the motorists as well.
According to the video, the delinquent and his group of "friends" were apparently on a "bunker exploration" somewhere in Redhill.
It is unclear who the boy is or the reason(s) for his imbecilic maneuvers.
FULL VIDEO LOADING…
Image and video source: @sgfollowsall on IG