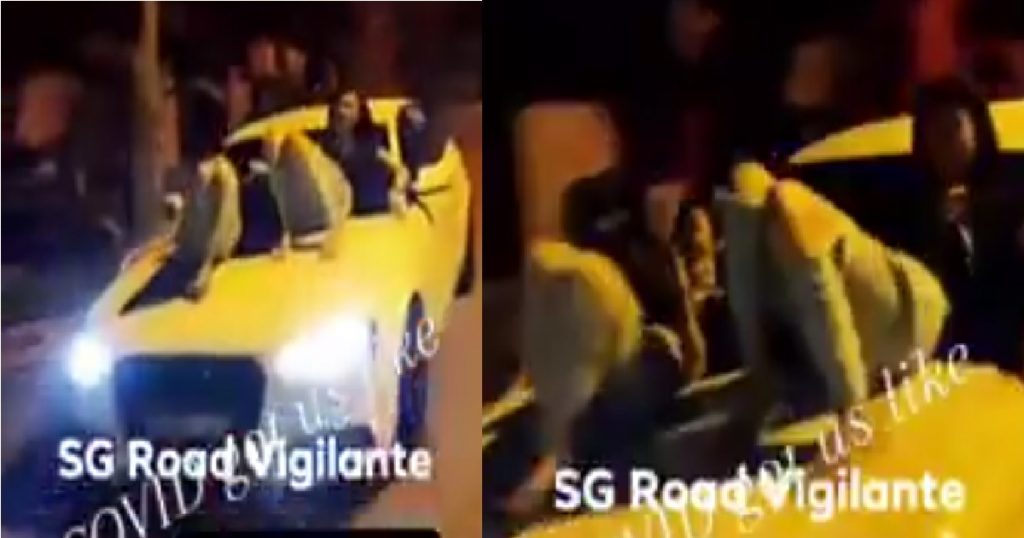 A video surfaced online showing a two young punks sitting dangerously on the bonnet of a moving Audi.
The video was allegedly taken by the driver's friend and posted online without his knowledge, "sabo-ing" him.
The video was captioned: "Covid got us like".
It is unclear where the incident happened.
FULL VIDEO LOADING…
Image and video source: SG Road Vigilante – SGRV on Facebook