non Finance, non loan, non property, non banking, non credit card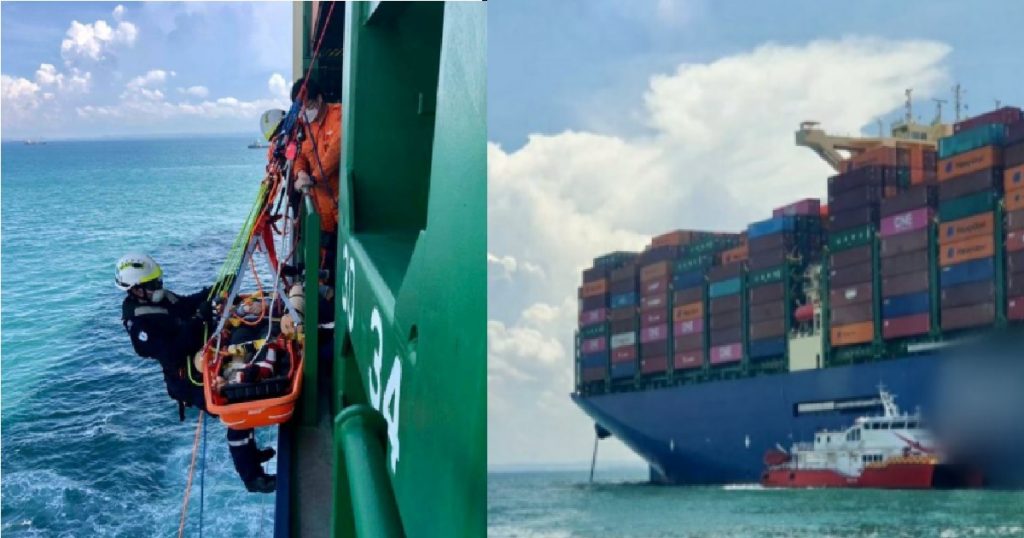 The SCDF conducted a complex rescue operation on November 14, to extricate an injured man on board a container vessel in the waters of Singapore.
The man reportedly fell down a hatch and sustained a leg injury that was pretty serious.
Two marine vessels were dispatched by the SCDF, alongside two SCDF marine specialists trained as Emergency Medical Technicians, to render assistance to the injured man, who was found conscious but unable to move.
The man was successfully secured onto a stretcher by the specialists; however, because the ship was being battered by waves and strong winds, the officers from the Heavy Rescue Vessel also boarded the container vessel to set up a lowering system of ropes and pulleys between the two ships.
The injured man was safely transfered to the Heavy Rescue Vessel and ferried to Marina South Pier, before being transferred to an ambulance and conveyed to SGH.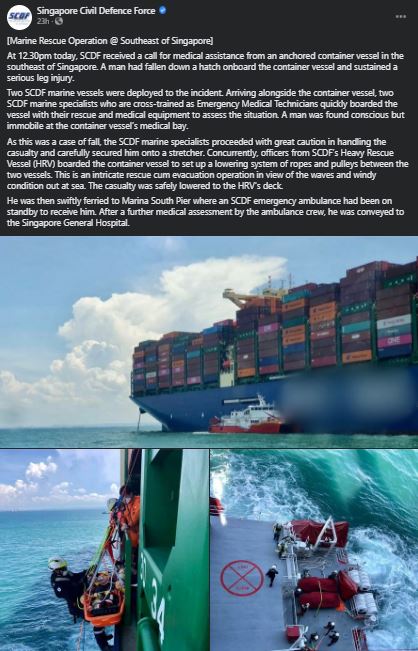 Images source: Singapore Civil Defence Force Facebook