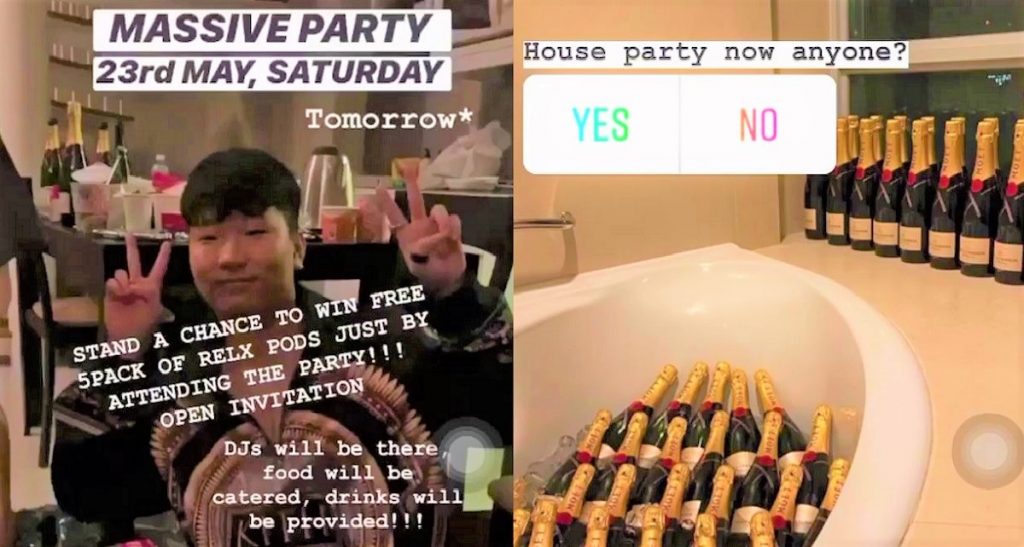 A video showing a group of youth party in an apartment have been circulating online.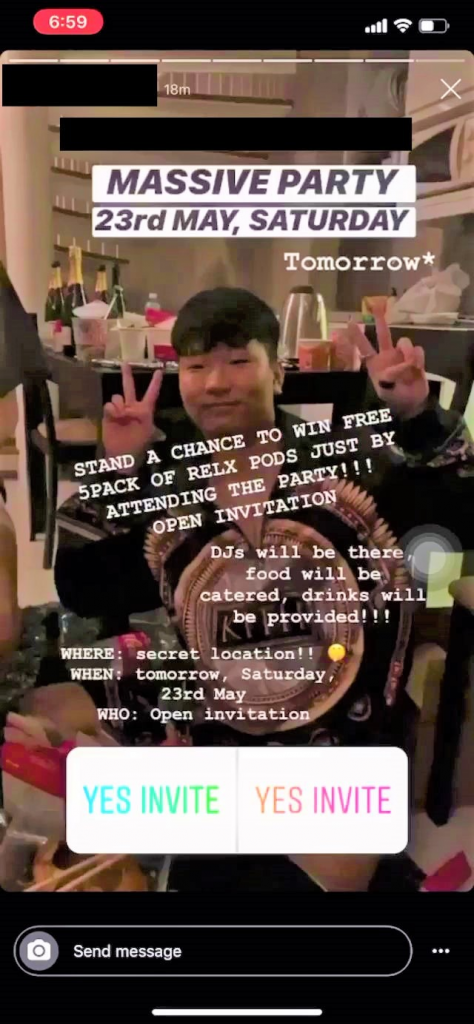 A bathtub full of Moët & Chandon champagne can be seen from one of the pictures as well.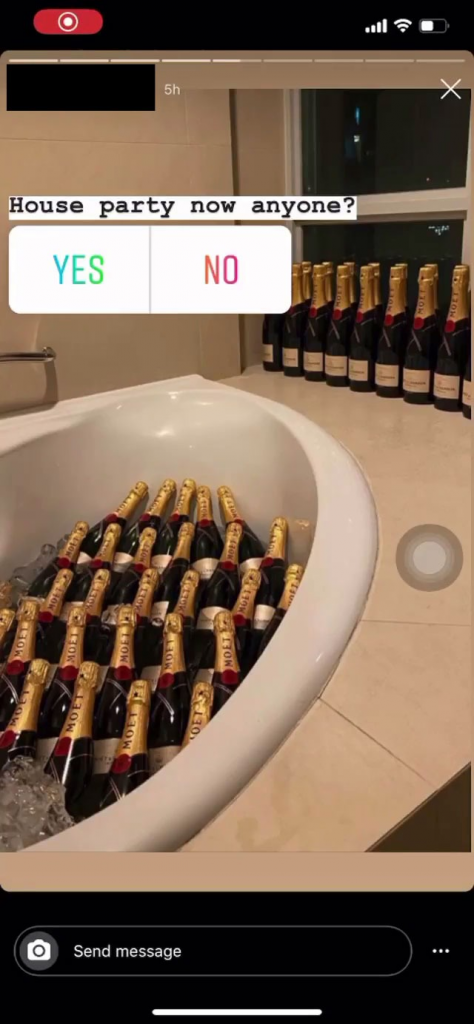 The post even included an open invitation for a secret massive party that will be held on Saturday (May 23). The party will include DJs, food and alcoholic beverages.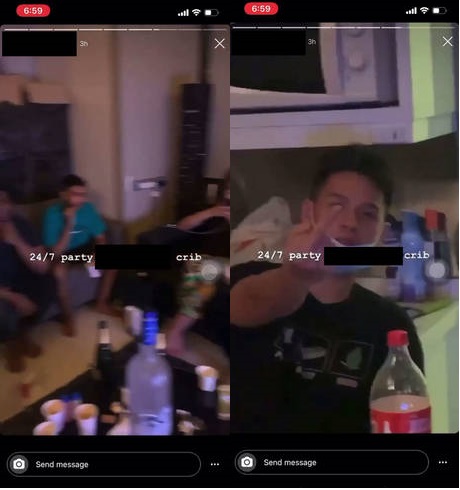 They even stated that attendees would have the chance to win Relx E-cigarette pods.
Full Video Loading…