Facebook user Luu Angel shared a series of photos and videos showing a group of youths having an alcohol drinking session at a picnic bench.
One of the guys with dyed blonde hair, was seen in one of the videos throwing what appears to be a piece of tissue paper onto the bushes beside him.
After the group left, there was a huge mess of bottles, plastic cups, containers, wrappers and tissue papers littered all over the area.
One of the girls was also seen illegally vaping from an e-vaporiser as her friends lifted one of the plastic cups to "cheers" with her.
Potential penalties
Littering
Littering is an offence in Singapore and is defined as dropping, placing or throwing any article or t hing in a public place except a rubbish bin.
Persons caught littering face a fine of up to $2,000 for the first offence as well as the possibility of Corrective Work Order.
Vaping
Under section 16(2A) of the Tobacco (Control of Advertisements and Sale) Act (TCASA), it is illegal to possess, purchase and use vaporizers in Singapore as of 1 February 2018.
Persons found guilty of this offense can be fined up to $2,000.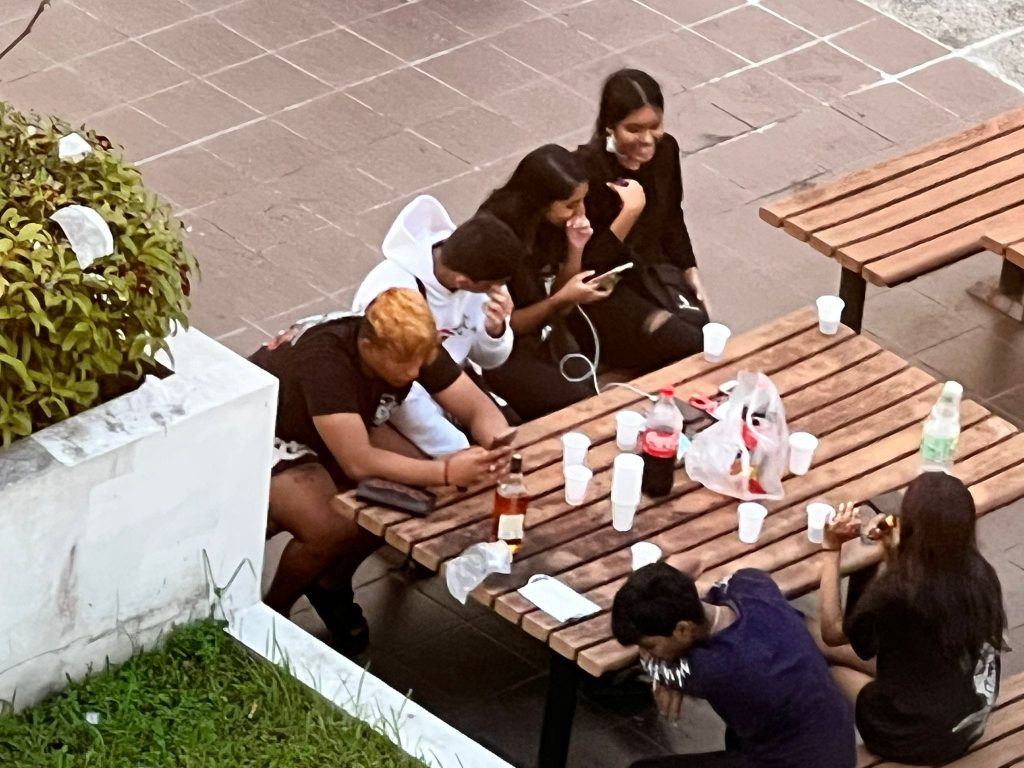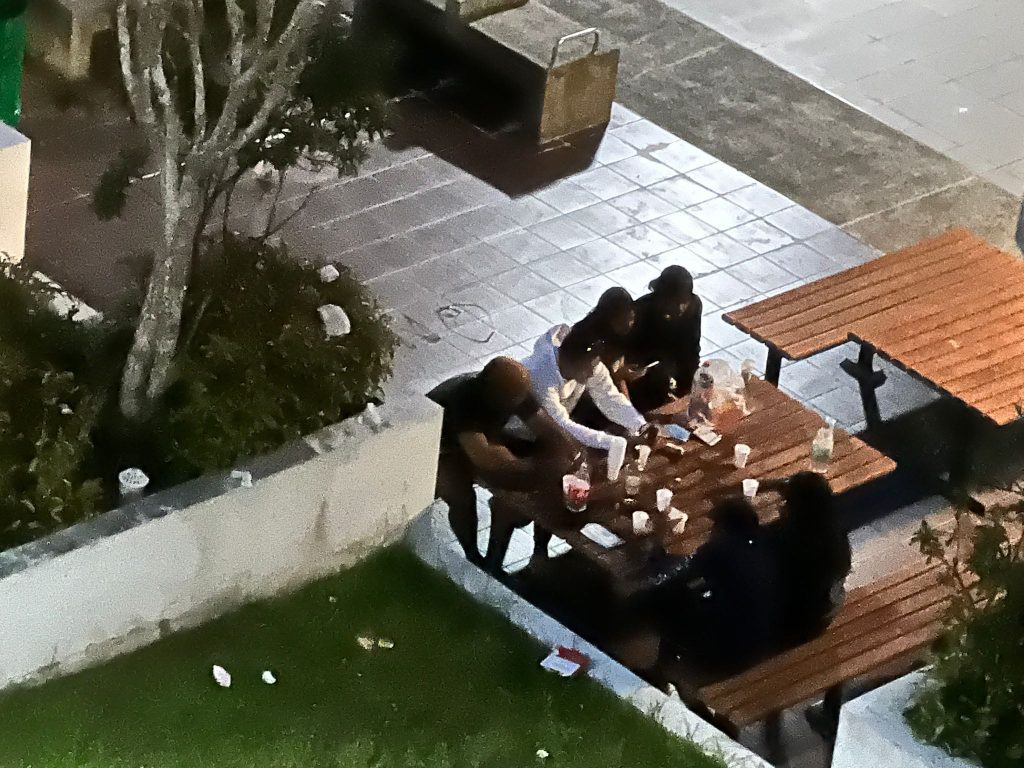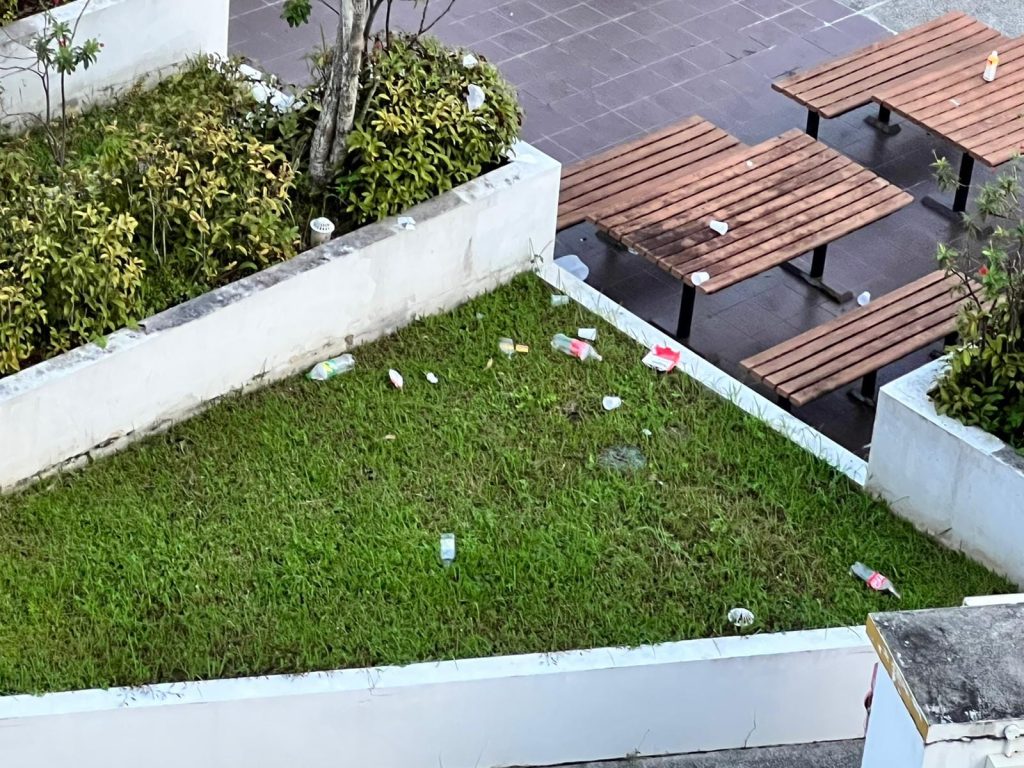 FULL VIDEOS LOADING…