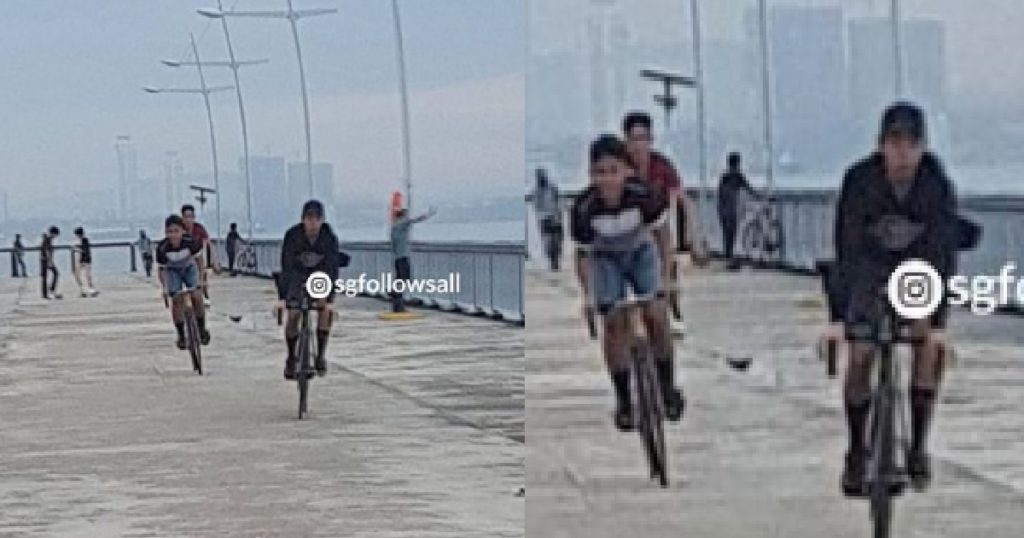 A netizen took to Instagram to share an incident with a group of YPs then he encountered at Woodlands Waterfront.
He wrote that he was at the Waterfront chilling with his friend when 3 YPs, who were doing some bicycle tricks, knocked into him.
The YP then expected him to say sorry, but the OP decided to let it slide.
The YPs then called them blind and challenged them to a fight.
You can read his full post below:
"Me and my friend went to waterfront to chill there for awhile 3 young punks thought that they own waterfront and did some tricks.
Then one of them knocked into me and expected me to say sorry.
But we decided to just let it slide the 3 young punks called us blind and ordered us to fight them…
_
SO THEY THINK THEY WHAT SIA? WHAT GIVES THEM THE RIGHT TO BE ENTITLED?
Plus they don't even bother to bring a mask, still want to pick a fight but in really (pls someone tell those YPs, they look like wannabe gangsters and it makes everyone cringe)
Even better, they challenge us to fight them, but dare not to get close to us when there are more people.
If they have issues, I can understand.
But they just purely think the whole world owes them a favor and we are to say sorry to them or they will start a fight.
Anyway, the picture here, is them trying to chase after us, thinking we will apologise for something they did."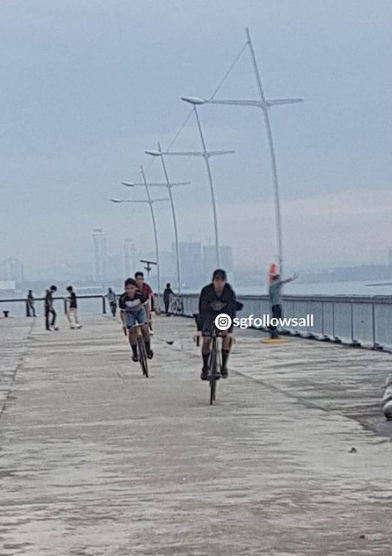 Image source: @adminsgfollowsall on IG