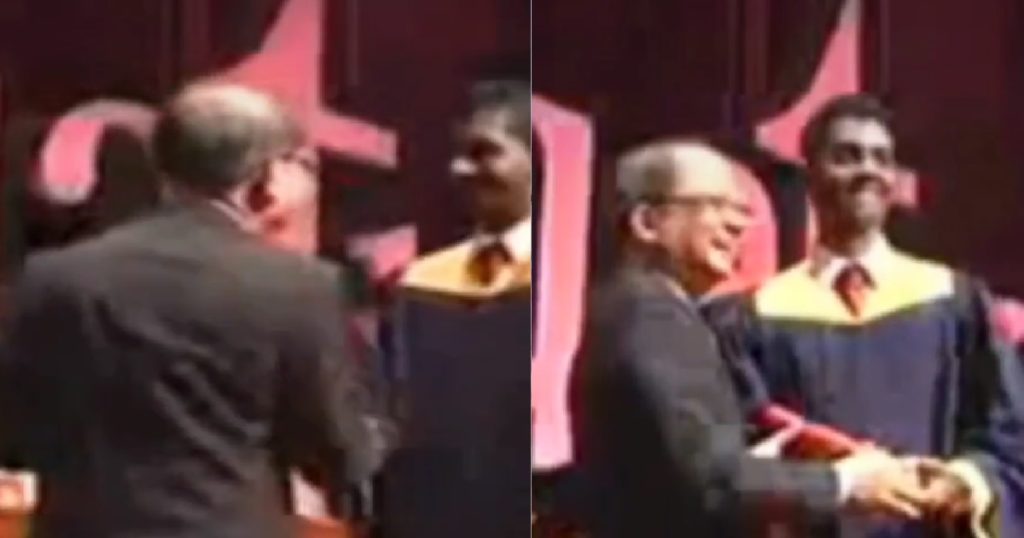 A video emerged online showing an epic failure of comical proportions by an announcer during a graduation ceremony at an unnamed school.
A student named "Parthiban S/O Ganesan" went up on stage to receive his certificate, when the announcer struggled to pronounce his name.
The announcer had a great start at least, pronouncing his first name correctly, before completely butchering his father's name.
He said:
"Parthiban son of kanina, kani… kanan… sorry…"
After which the entire auditorium erupted in cheers.
FULL VIDEO LOADING…
Image and video source: @sgmustwatchla on TikTok