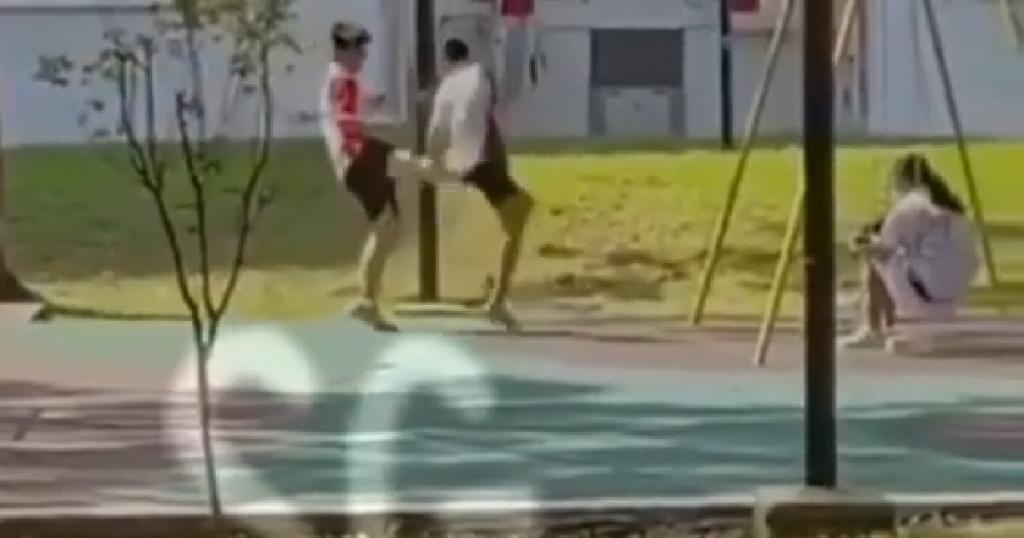 A video was recently uploaded on the Instagram page sgbengz which shows 2 young punks fighting 1 on 1 to impress a girl who is seated at the swings.
They were all wearing their school uniform at that point in time. One of the YPs even did a flying kick.
FULL VIDEO LOADING….