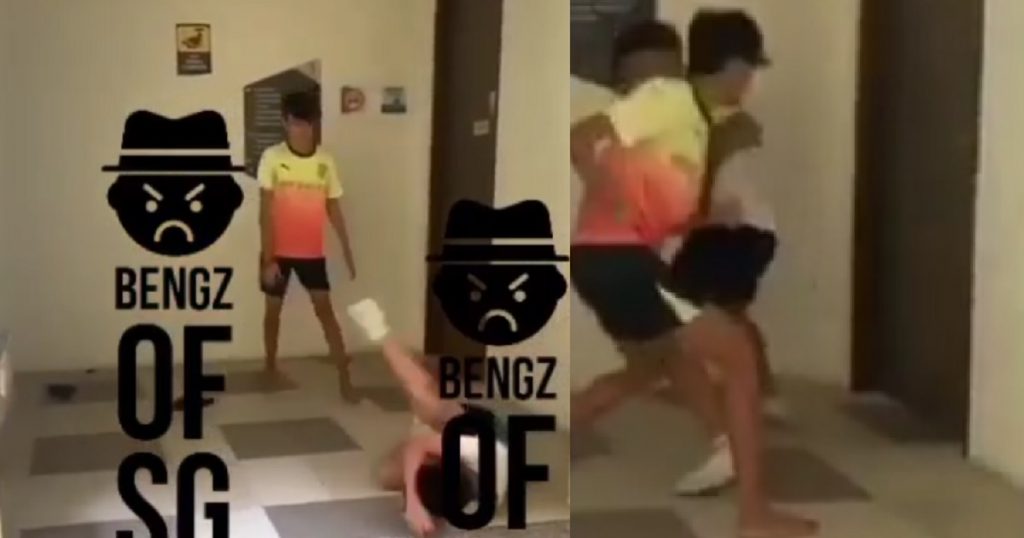 A video was recently uploaded on the Instagram page Bengz of Sg showing 2 young punks having a 1 on 1 fight with each other.
One of the boys in the video got knocked out after another boy gave him a punch straight to the face which left him falling to the floor.
FULL VIDEO LOADING….