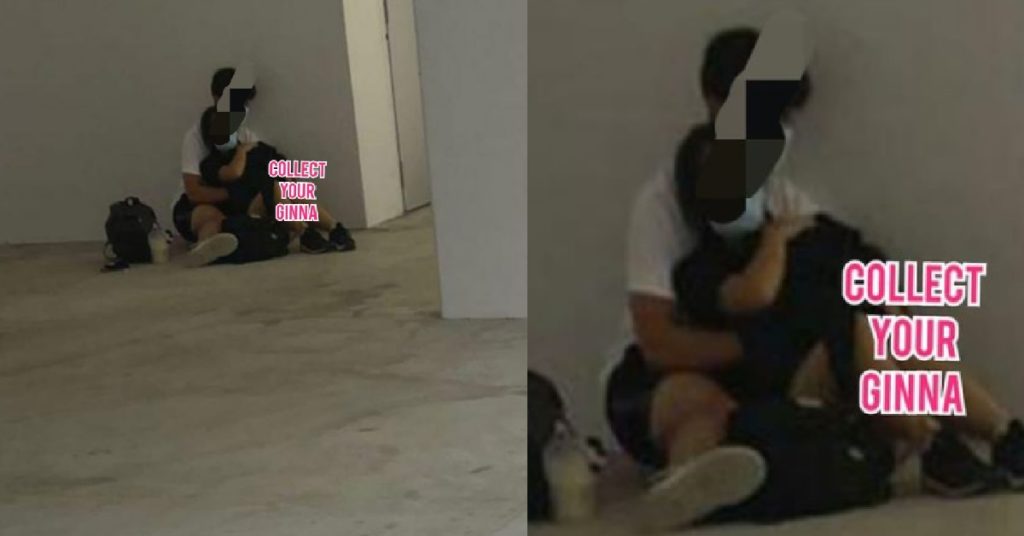 An image surfaced online showing a YP couple getting it on at a void deck, on the floor.
They were seen sitting down on the concrete floor getting handsy and touchy.
The xmm sat on top of the YP as he put his hands inside her shirt and grabbed her nehnehpok.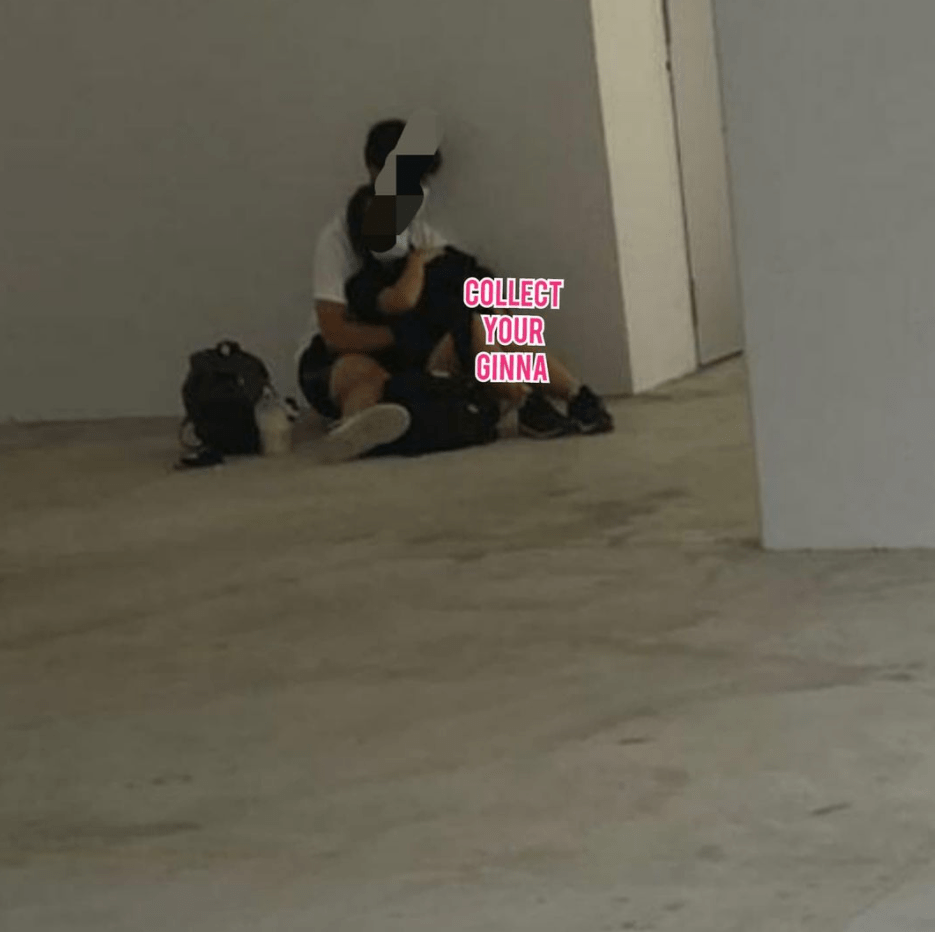 Image source: @collectyourginna.sg on IG