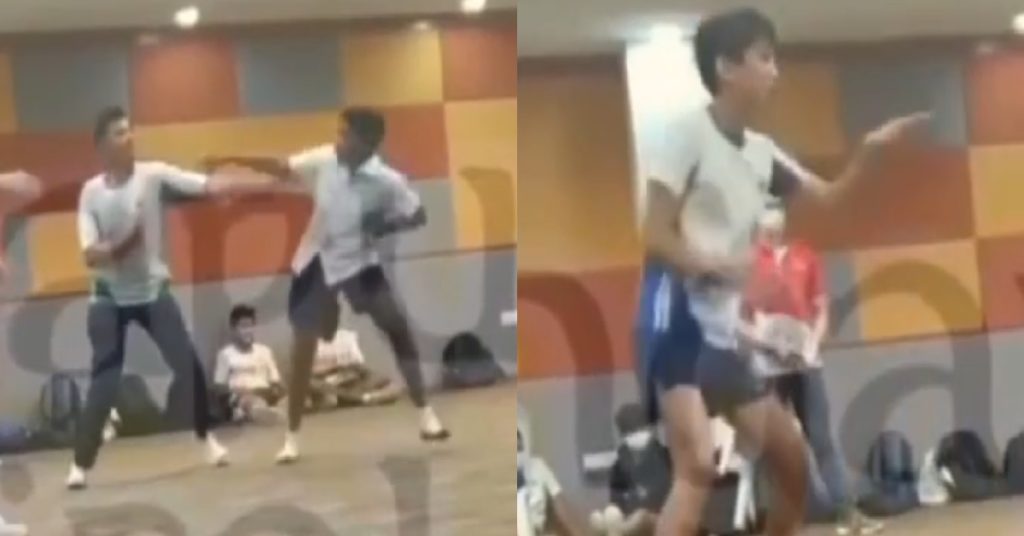 A video emerged online showing a group of YPs fighting it out inside what appears to be a school auditorium.
A man was seen standing in the background watching the YPs fighting it out, although it is unclear whether the man was a teacher or not.
The referee at one point, appeared to want to join in the fight, as he started fighting with the air.
FULL VIDEO LOADING…
Image and video source: @singapuraa.viral on IG