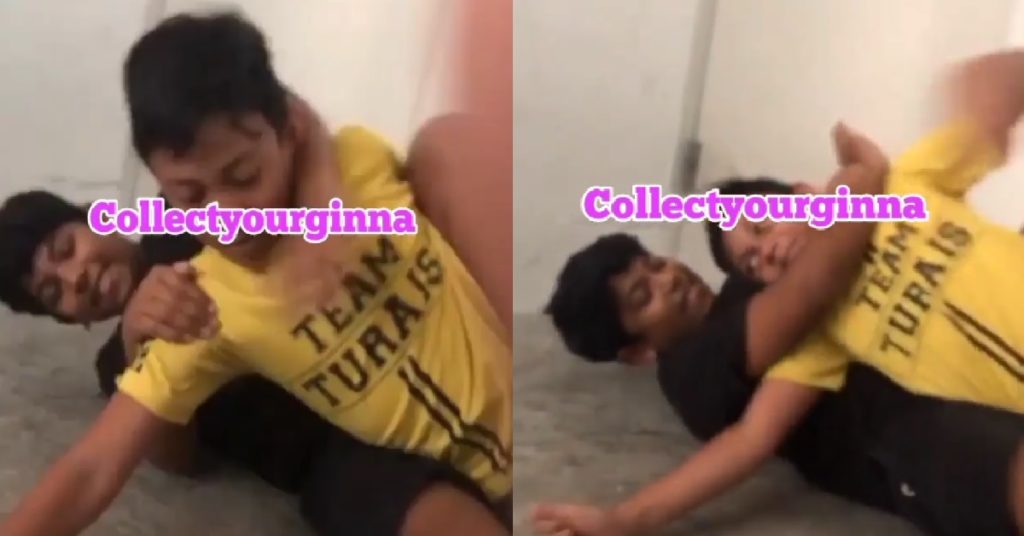 A video emerged online showing a couple of YPs fighting and wrestling on the floor of what appears to be a HDB corridor.
The boy is black was seen putting the other boy in a chokehold, before he broke free.
It is unclear where the incident happened or who the boys are.
FULL VIDEO LOADING…
Image and video source: @collectyourginna.sg on IG