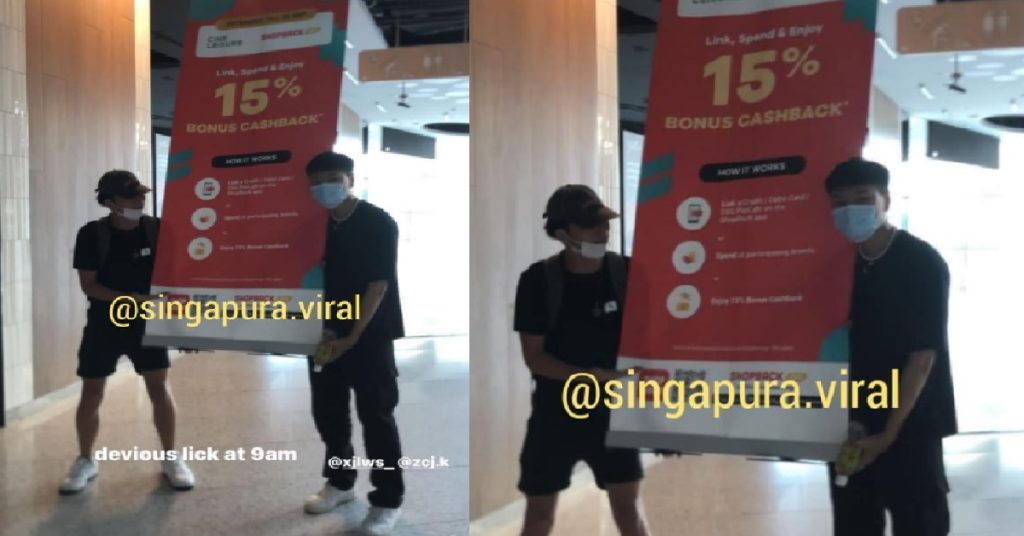 A couple of YPs were seen taking part in the infamous Devious Licks TikTok challenge, where youths film themselves stealing things and posting them online.
They were seen taking stealing to the next level, stealing a Shopback 15% Bonus Cashback sign.
It is unclear who the 2 YPs are, although their Instagram usernames were visible on the photo.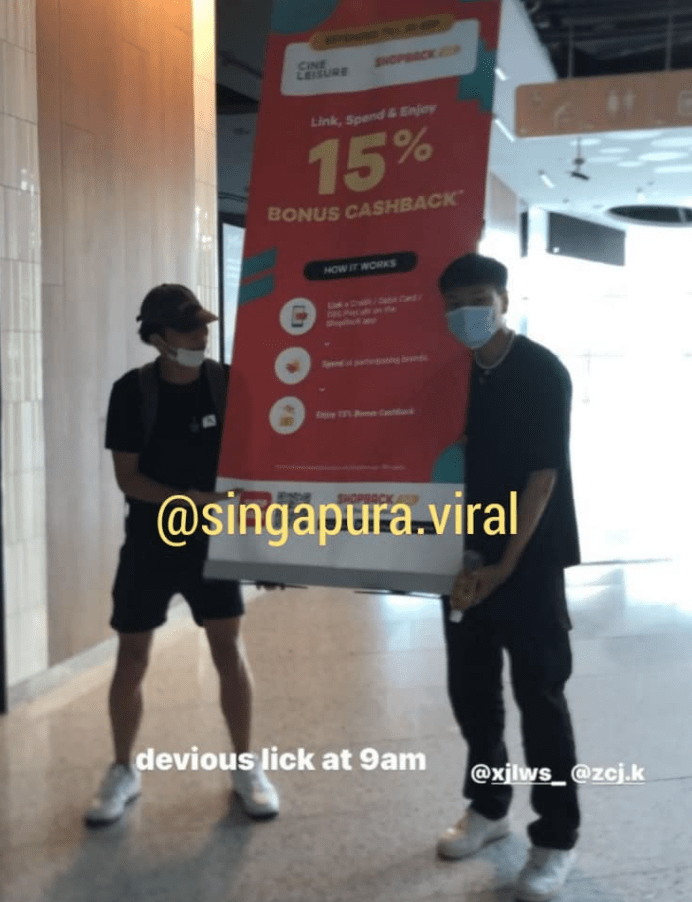 Image and video source: @singapura.viral on IG