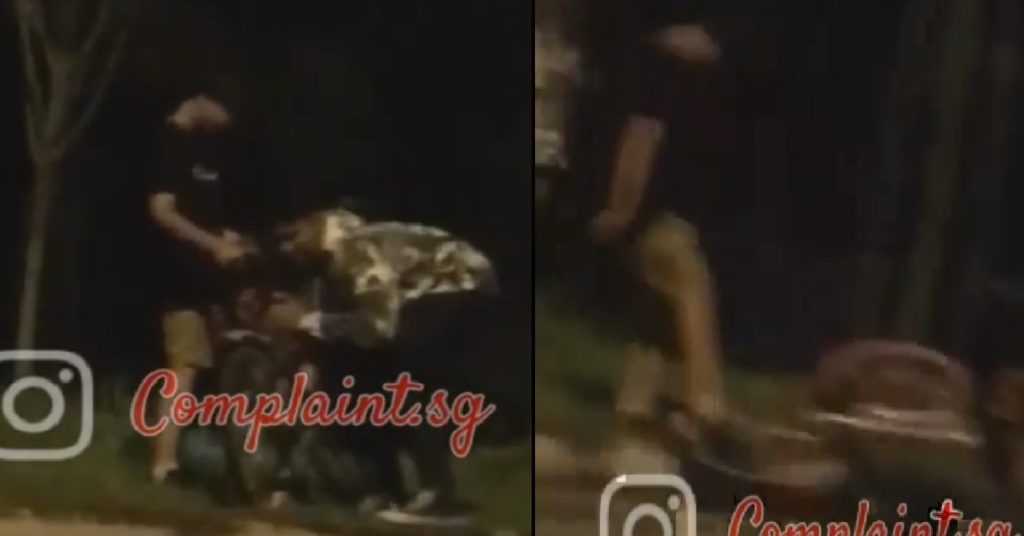 A video emerged online showing a couple of YPs trying to break the lock of a shared bicycle.
The YP in the hoodie was seen using all his (albeit limited) strength and might to break the lock but failed.
The skinnier YP Beng then threw a tantrum and smashed the bicycle onto the road, kicking out at it.
FULL VIDEO LOADING…
Source: @complaint.sg on IG