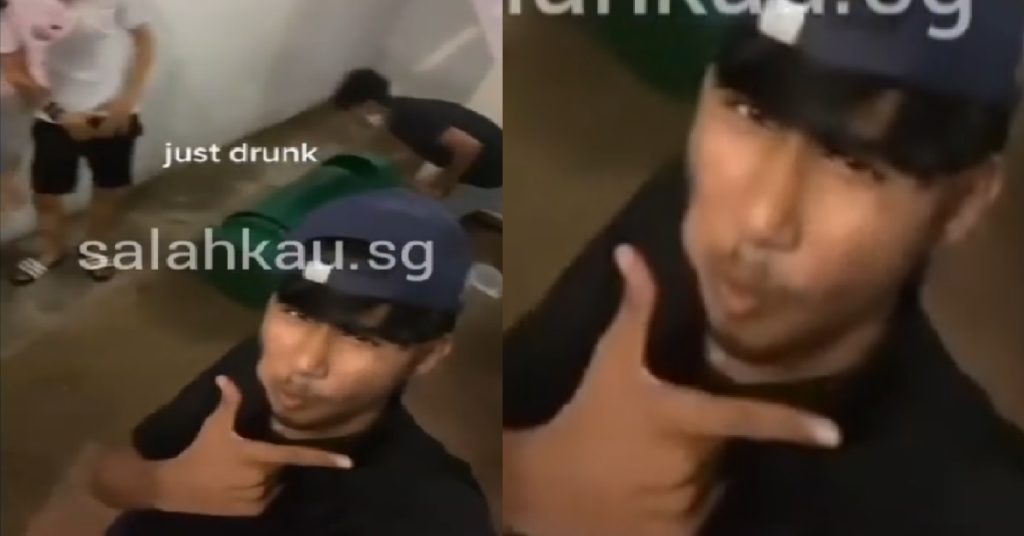 A video emerged online showing a group of YPs who were presumably drunk and not wearing their masks.
They were seen in the video thrashing a rubbish bin at a void deck, while the camera man acted cute and posed for the camera.
The other YPs were also seen in the video flashing gang signs of all assortments.
Persons caught by the Police for not wearing a mask or not wearing a mask properly they can be charged under the Covid-19 (Temporary Measures) (Control Order) Regulations 2020.
Penalties include a fine of up to SGD$10,000 and jailed for up to six months.
FULL VIDEO LOADING…
Image and video source: @salahkau.sg on IG