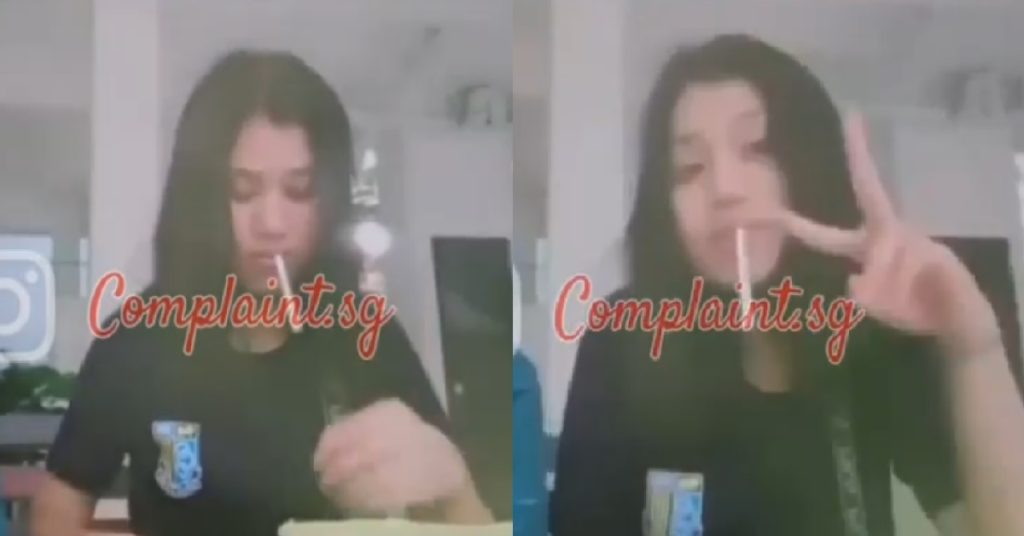 A video emerged online showing an underaged XMM in her school uniform illegally smoking at a HDB Void Deck.
According to the school logo on her shirt, she appears to be a student from Naval Base Secondary School.
She was seen smoking and posing for the camera.
It is illegal to smoke at common corridors of HDB buildings, staircase landings as well as void decks.
Persons caught for this offence face a fine of $200 or up to $1,000 upon conviction in court.
Also, the minimum smoking age in Singapore is 21, and underaged smokers caught smoking face a fine of up to $300.
FULL VIDEO LOADING…
Image and video source: @complaint.sg on IG