non Finance, non loan, non property, non banking, non credit card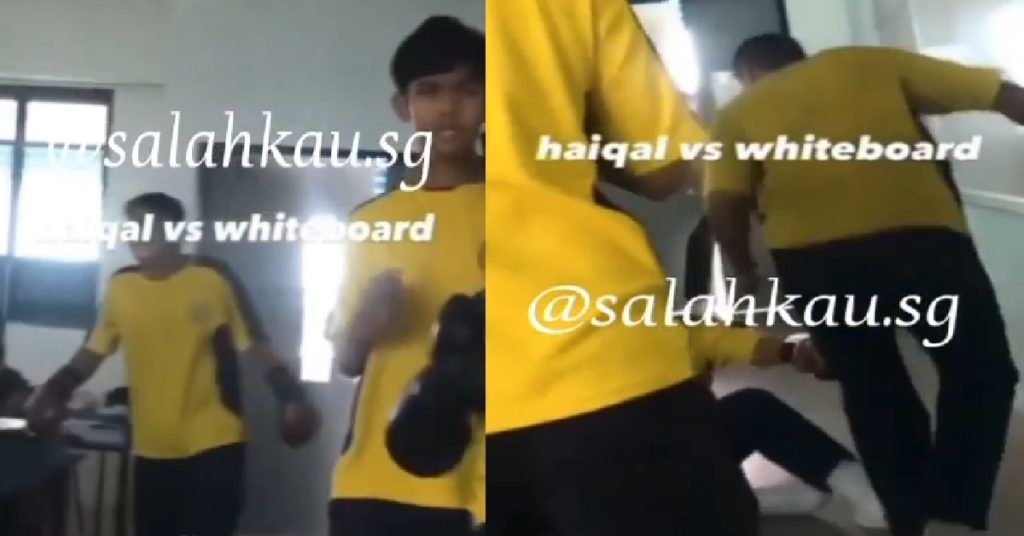 A group of YPs were seen fighting inside a classroom, donning boxings gloves and boxing each other, throwing punches.
The fight even had a referee and audience for good measure.
One of the guys could be seen punched in the head as his classmates cheered the bout.
FULL VIDEO LOADING…
Image and video source: @salahkau.sg on IG