non Finance, non loan, non property, non banking, non credit card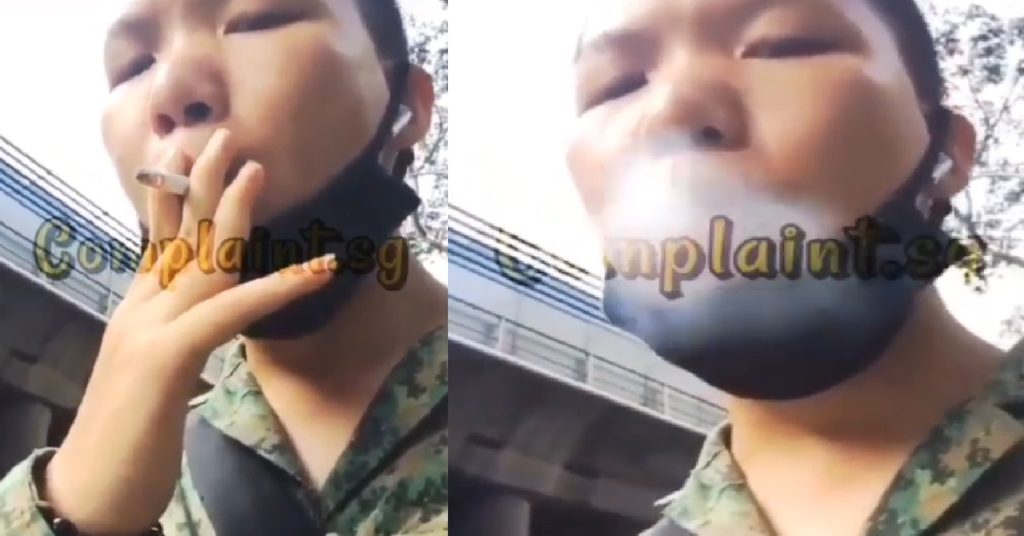 A National Serviceman was seen smoking in his SAF Army uniform in broad daylight, out in public.
We are assuming the NSF is still serving his BMT because he's botak and has no visible formation patch on his collar.
He could be seen smoking under what appears to be an MRT station or track.
Under the SAF military law, servicemen are prohibited from smoking in public while wearing their uniforms as it is a chargeable offence (according to an SAF Military Police specialist).
FULL VIDEO LOADING…
Image and video source: @complaint.sg on IG