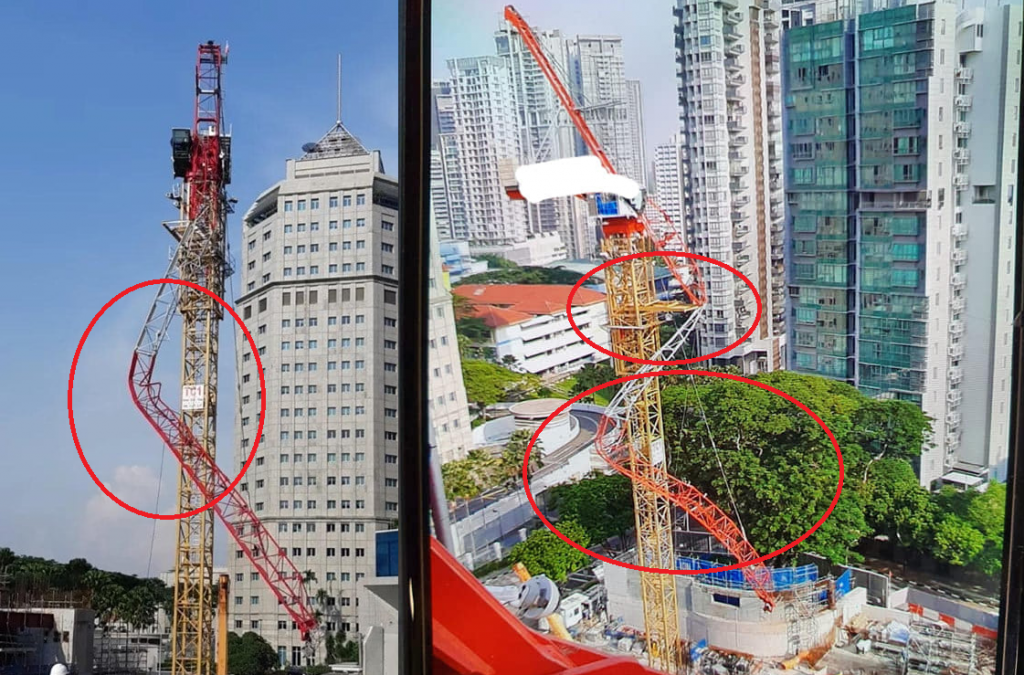 According to media reports, a crane collapse near Jalan Tan Tock Seng resulting in the death of a 28-year-old worker. Another man was injured and sent to Tan Tock Seng Hospital for treatment.
The site was constructing the new rehabilitation facility for Tan Tock Seng Hospital. The incident happened earlier today at around 8.50 am.
According to the witness of the incident, the crane was around the height of a 12 storey HDB and people were shouting when it happened.
Click on image to enlarge
The construction facility is due to be completed in 2020 and will be 17 storey tall.
All work at the site has stopped due to a stop-work order. If the construction company is found of safety lapses, it will be liable for a hefty fine and safety personnel in the company can potentially be jailed or fine.