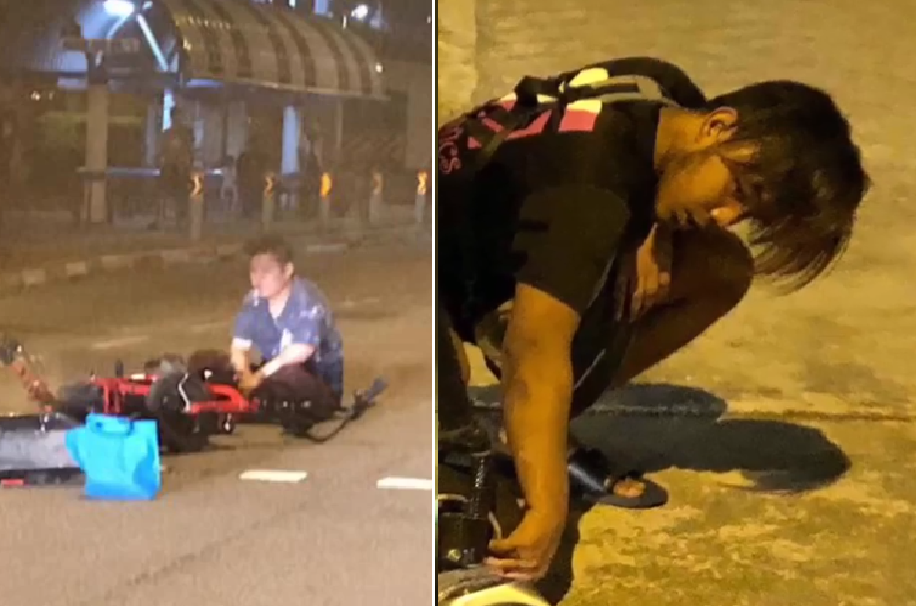 In March, an accident occurred between two PMD riders at Pasir Ris Drive 1.
A PMD rider was trying to cross the road and did not bother to dismount and push it across the road, while another speeding PMD travelling at 30km/hour crashed into him
Video of Accident Loading…
The speeding PMD rider who crashed into the victim, Muhammad Raziq Mohamad and his friend who sped past after the accident Mohamed Erzan Taib Zohri both riders are both 19-years-old.
28-year-old Cheah Thiew How, the man who was crossing the road on his PMD was sent to the hospital after the accident, he suffers from bruises and a fractured toe.
Raziq who was involved in the accident was sentenced to 18 months along with 150 hours of community service after pleading guilty to one charge each of causing grievous hurt by committing a rash act that endangered human life.
Erzan was handed 15 months of probation along with 100 hours of community service after pleading guilty to committing a rash act endangering the personal safety of others.