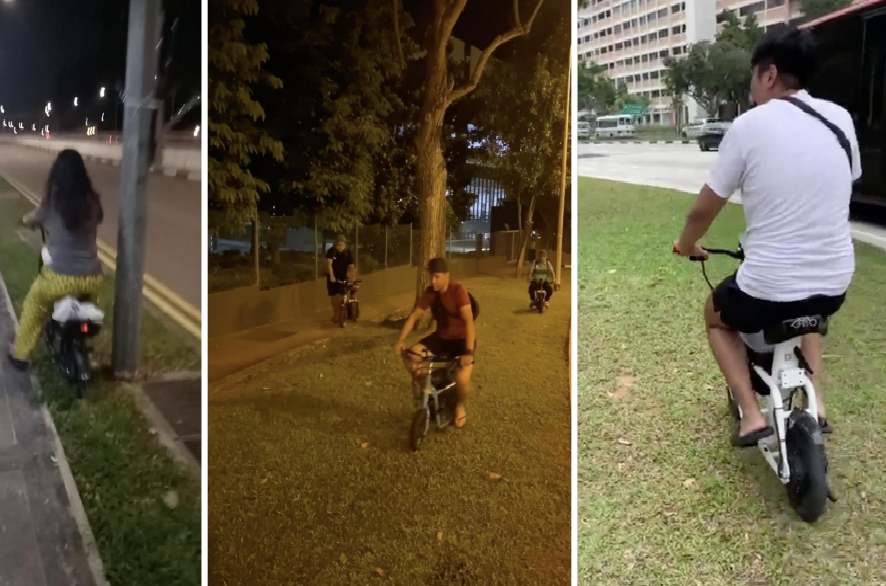 Many people think that they found a loop hole in the rule that they can ride on the grass instead since footpaths are banned.
Unfortunate, N Parks made a comment on those videos of such riders. The few young teenagers who made the video just recorded the evidence of them breaking the law under the Parks and Trees Act.
Anyone convicted can be fine up to $5,000
Dont play play.
Video of people riding on grass