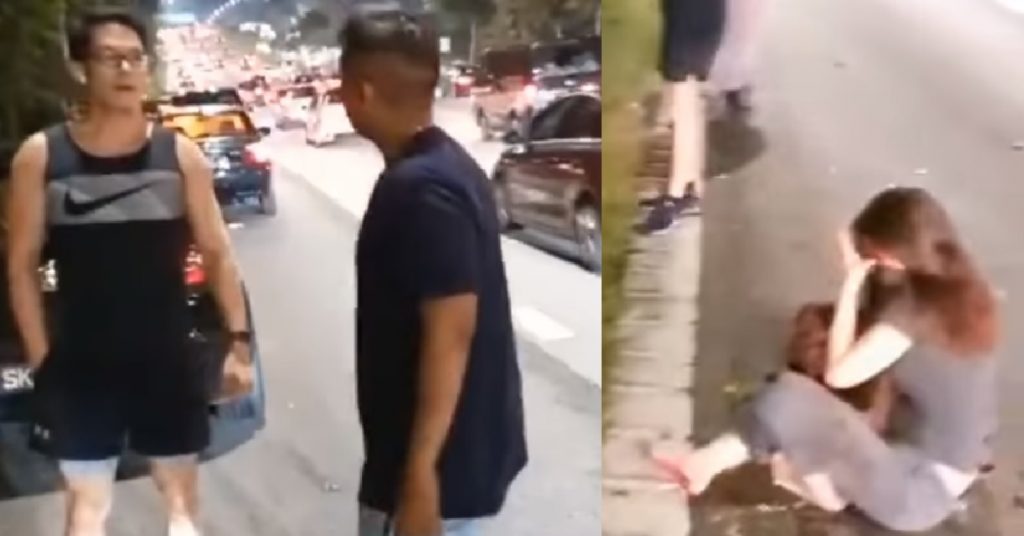 2 men aged 30 and 41 were arrested for dangerous driving after causing an accident on the Central Expressway (CTE) on the 29 Jul 2020.
The accident took place along CTE going toward Seletar Expressway (SLE). The accident had caused a van to overturn and crashed into the brushes along the side of the expressway.
A woman was seen sitting on the roadside with blood on her forehead while the van driver remain stuck in the vehicle. Both the driver and the passenger of the van were taken to the hospital for further treatment.
After investigation, both drivers who caused the accident were arrested the next day. They both got their vehicles impounded and their driving licences suspended as well.
Investigations are ongoing.
According to the law, anyone convicted of dangerous driving could face a jail term up to 1 year, a fine up to $5,000 or both. For causing hurt due to another person dangerous driving, if convicted the offender could face a jail term up to 2 years, fined up to $20,000 or both.
Video Loading…