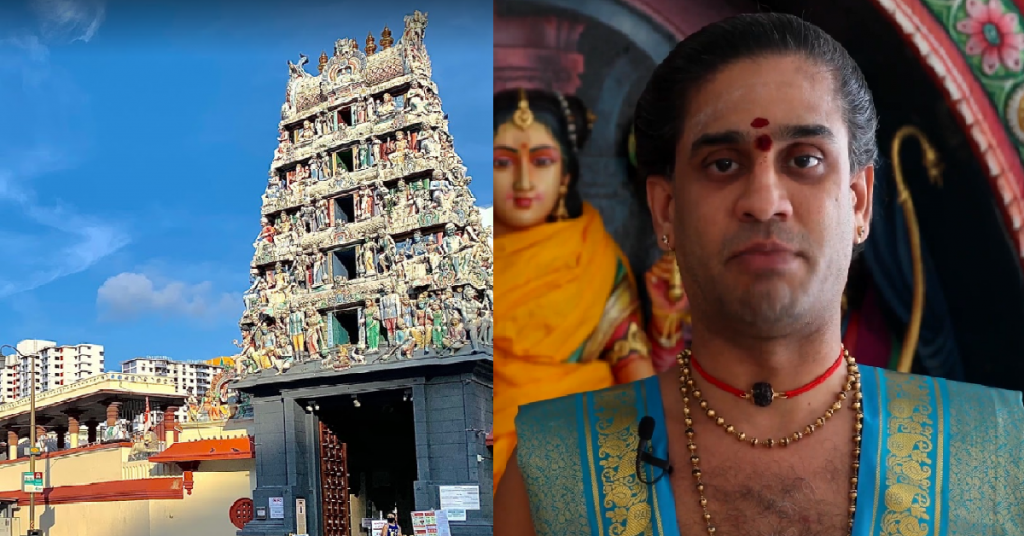 The Sri Mariamman Temple, Singapore's oldest Hindu temple, has released a statement regarding the arrest of their Chief Priest, Mr Sivashri Kandasamy Senapathy, for alleged criminal breach of trust involving gold ornaments that went missing in his custody.
The Singapore Police Force confirmed the arrest of a 36 year old man for criminal breach of trust as a servant.
The temple said that gold ornaments used for prayers are kept in the chief priest's custody and audits are done regularly to account for them.
However, it was discovered (in the last audit) that some gold ornaments were missing and the chief priest was then subsequently questioned about it, to which he then returned all the missing gold ornaments.
The incident was understood to have happened on July 29.
The Hindu Endowments Board are being kept abreast of the situation as it unfolds and are working closely with the temple to have closure on the matter.
At the time of writing, police investigations are currently ongoing and the man is currently out on bail.