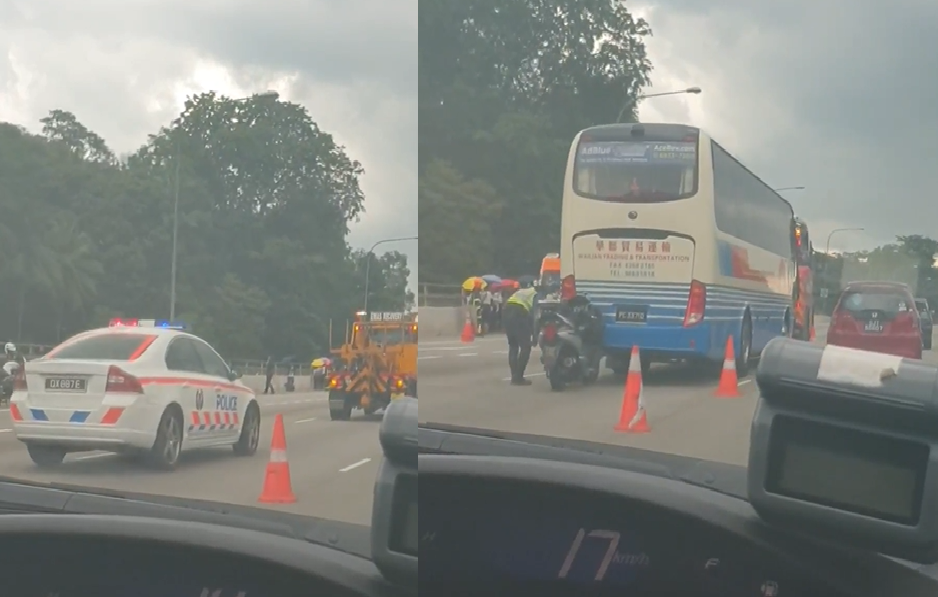 An accident happened on BKE towards KJE/PIE at around 1.30pm, yesterday.
Two lanes were cordon off with cones by the authorities as the accident involved multiple vehicles a private bus, motorbike and a trailer.
A motorbike collided with a bus.
Another private bus was send to the scene later to fetch the stranded passengers.
A witness: "Sibei jialat, I late for work jam there 1 hour plus. 3pm still jam"
Video Loading…
Video Licensed under Singapore Uncensored