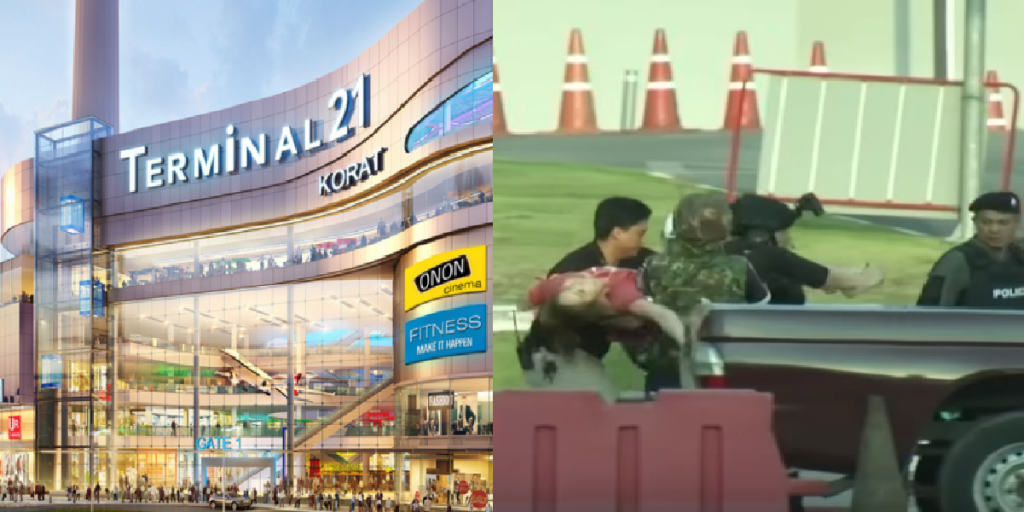 A Thai Soldier 32-year-old Jakrapanth Thomma stole multiple guns and a military vehicle from a Military barracks and started a massive gunshot out at Terminal 21. Singaporeans that are familiar with Terminal 21 are not to be confused as there are multiple Terminal 21 malls in Thailand.
The incident happened at Terminal 21 Korat, a few hours drive from Bangkok.
The man started to live stream on Facebook and shot random people in the mall. But later his account was cut by Facebook
Video with loud gunshot sounds
The Commandos were ordered to stop the madman and they manage to kill the soldier who carried out shooting rampage in Korat. He took Hostages taken for 17 hours.
the Official death toll at 27 with 57 wounded, 9 in surgery