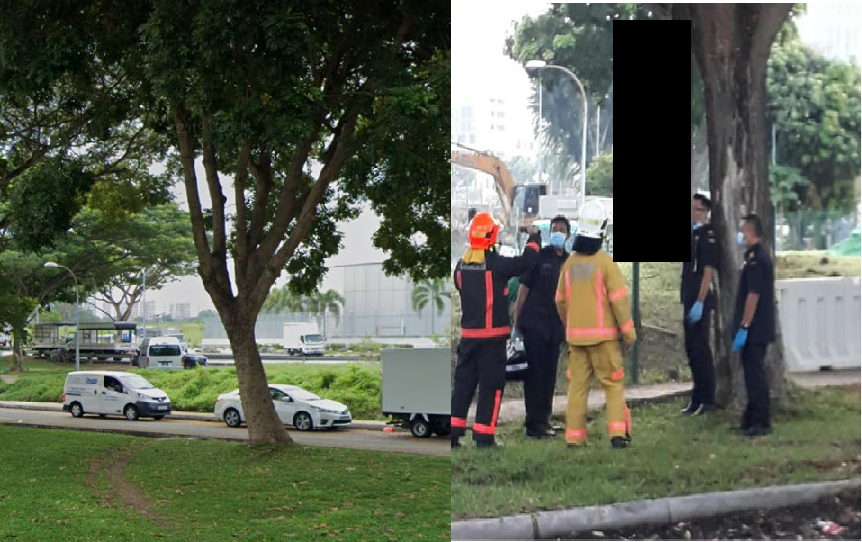 A 29-year-old man was found dead at hanging from at Tampines area. The body was found along Hun Yeang Road yesterday on the 30th of October 2019 at around 6.44 am.
The photo that was uploaded went on fire and was soon removed. A video of SCDF personnel attending to the body and SCDF bringing the body down was also uploaded online.
The photos and videos are circulating on Whatsapp as well.
Due to the nature of the photo, we had to black out the image.
Support Hotlines for those in Distress.
If you know someone that needs help please call the hotline.
Samaritans of Singapore – 1800 221 4444