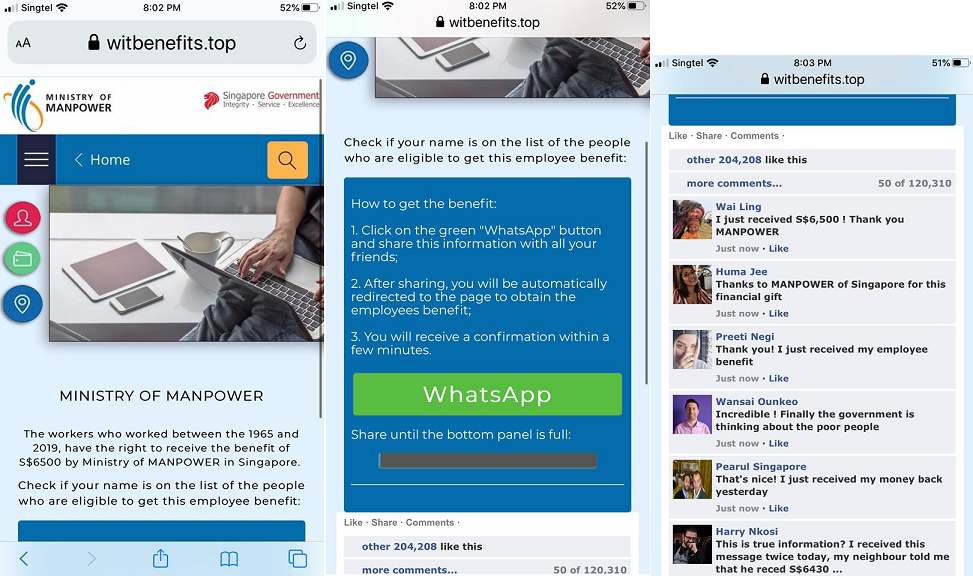 Singapore News: A netizen posted that an old scam that is still around, the web link used The Ministry of Manpower (MOM) logo and created a fake MOM website.
Please take note and inform your friends and families
Facebook post below:
Good evening to all. It could be old news but still circulating. Beware of the below link that claimed it's from MOM asking you to check whether you are qualified for $6,500 benefits awarded by MOM spore. Please see below.

I knew its a scam but in Inorder to find out more info to share with members, I follow the steps and answered 3 questions. I WAS QUALIFIED FOR $6,500 haha

I screenshot the below to show you. Please do not forward to your friends as they are trying to reach out as many victims as possible. Thanks

P.S. confirmed by MOM that the WA is a scam.

Source: Amex
The official real MOM website also posted an advisory earlier today to warn the public.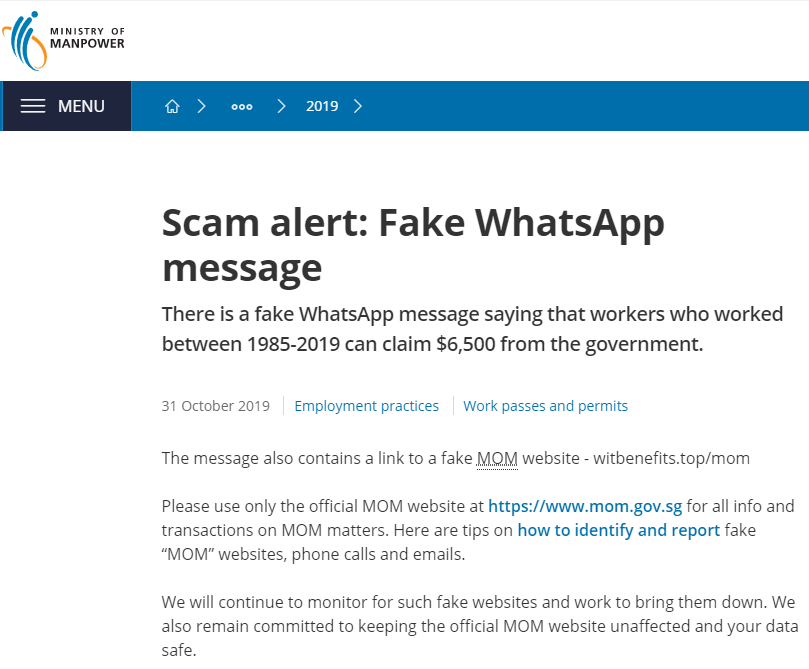 How the fake website looks like, The scammer also used Whatsapp to spread the scam.
Source: Amex

Source: Amex

Source: Amex

Source: Amex

Source: Amex