non Finance, non loan, non property, non banking, non credit card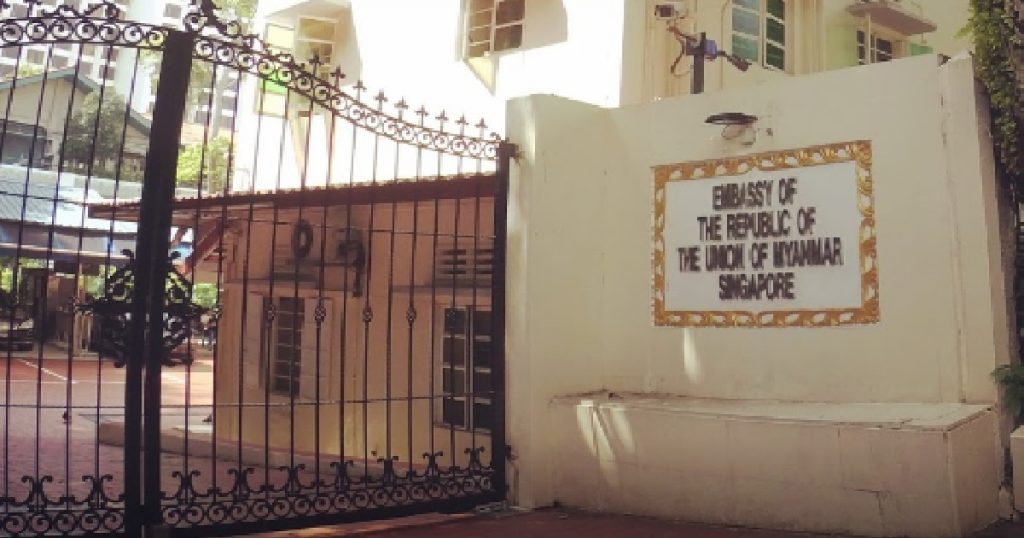 Two Japanese men, aged 48 and 61, along with an Indonesian man, 49, are being investigated by the Singapore police for allegedly protesting (taking part in a public assembly without a permit) outside the Myanmar Embassy.
The police were alerted to three men who were allegedly protesting outside the Myanmar Embassy at about 3.45pm on 10 February 2021.
The trio wanted to show their support for the people of Myanmar.
The police seized two placards, three mobile phones and a letter.
At the time of writing, police investigations are currently ongoing.
The police also released a statement on 14 February, saying that they will not grant any permits for assemblies that advocate political causes of other countries, and that the public is reminded that organising or participating in a public assembly without a police permit in Singapore is illegal and constitutes an offence under the public order act.
Image source: Google Street View