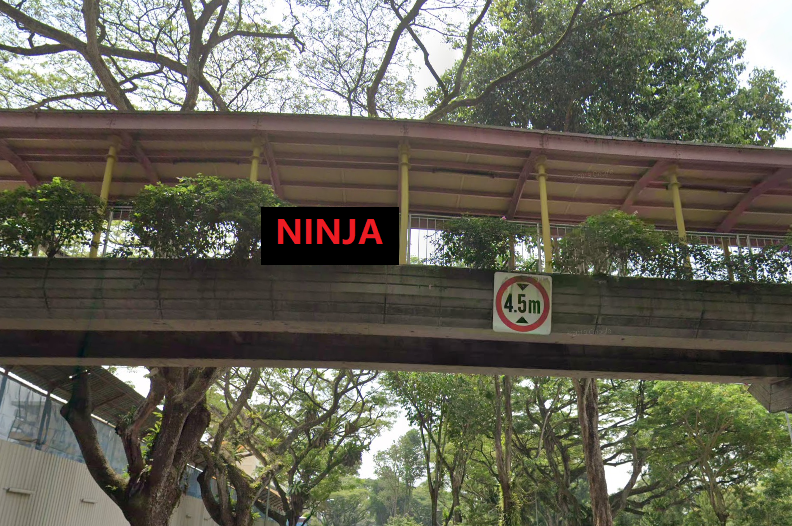 Hi everyone,
Today I'm here to share, 44 locations in Singapore with Traffic police officers on duty to capture speeding vehicles.
The officer are equipped with a portable high speed camera! We do not know the schedule of when they will be there, but at least we know that this are the locations to take note.
The purpose of sharing this information is not to let drivers speed without getting caught. It is to warned drivers that TP officers are almost everywhere. It is impossible to remember every single location. But at least this information serves as a reminder TO NOT SPEED at all times.
When you speed you put yourself, your love ones and other people at risk.
Share this and let people know!
Drive safe people!
Here are the 44 Locations
1. Ang Mo Kio Avenue 1 towards Upper Thomson Road
2. Ang Mo Kio Avenue 1 towards Boundary Road
3. Ang Mo Kio Avenue 5 towards Buangkok Green
4. Ang Mo Kio Avenue 5 towards Yio Chu Kang Road
5. Ayer Rajah Expressway (AYE) towards Tuas
6. AYE towards Marina Coastal Expressway
7. Braddell Road towards Bartley Road
8. Braddell Road towards Lornie Road
9. Bukit Timah Expressway (BKE) towards Woodlands Checkpoint
10. BKE towards Pan Island Expressway (PIE)
11. Central Expressway (CTE) towards Seletar Expressway (SLE)
12. CTE towards AYE (between Ang Mo Kio Avenue 3 exit and Ang Mo Kio Avenue 1 exit)
13. Changi Coast Road towards Nicoll Drive
14. Clementi Avenue 6 towards AYE
15. Clementi Avenue 6 towards PIE
16. East Coast Parkway (ECP) towards Changi Airport
17. ECP towards city (between Bedok South Avenue 1 exit and Still Road South exit)
18. Jalan Buroh towards Pioneer Road
19. Kranji Expressway (KJE) towards BKE
20. KJE towards PIE (between Choa Chu Kang Drive exit and Choa Chu Kang Way exit)
21. Lentor Avenue towards Yishun Avenue 2
22. Lentor Avenue towards Ang Mo Kio Avenue 6
23. Lornie Road towards Braddell Road
24. Lornie Road towards Adam Road
25. Nicoll Highway towards Guillemard Road
26. Nicoll Highway towards Esplanade Drive
27. PIE towards Tuas (between Pioneer Road North exit and Upper Jurong Road exit)
28. PIE towards Changi Airport (between Upper Jurong Road exit and Pioneer Road North exit)
29. PIE towards Tuas (between Lorong 2 Toa Payoh exit and Thomson Road exit)
30. PIE towards Changi Airport (between Thomson Road exit and Lorong 2 Toa Payoh exit)
31. PIE towards Tuas (between Eunos Road exit and Paya Lebar Road exit)
32. PIE towards Changi Airport (between Paya Lebar Road exit and Eunos Road exit)
33. Tampines Avenue 10 towards Bartley Road East
34. Tampines Avenue 10 towards Tampines Expressway (TPE)
35. TPE towards PIE (between Punggol Road exit and Kallang-Paya Lebar Expressway exit)
36. TPE towards SLE (between Kallang-Paya Lebar Expressway exit and Punggol Road exit)
37. TPE towards PIE (between Sengkang West Road exit and Seletar Link exit)
38. TPE towards SLE (between Jalan Kayu exit and Sengkang West Road exit)
39. Upper Bukit Timah Road towards Jalan Anak Bukit
40. Upper Thomson Road towards Lornie Road
41. Upper Thomson Road towards Sembawang Road
42. West Coast Highway towards Jalan Buroh
43. West Coast Highway towards Pasir Panjang Road
44. Woodlands Avenue 12 towards Woodlands Avenue 10