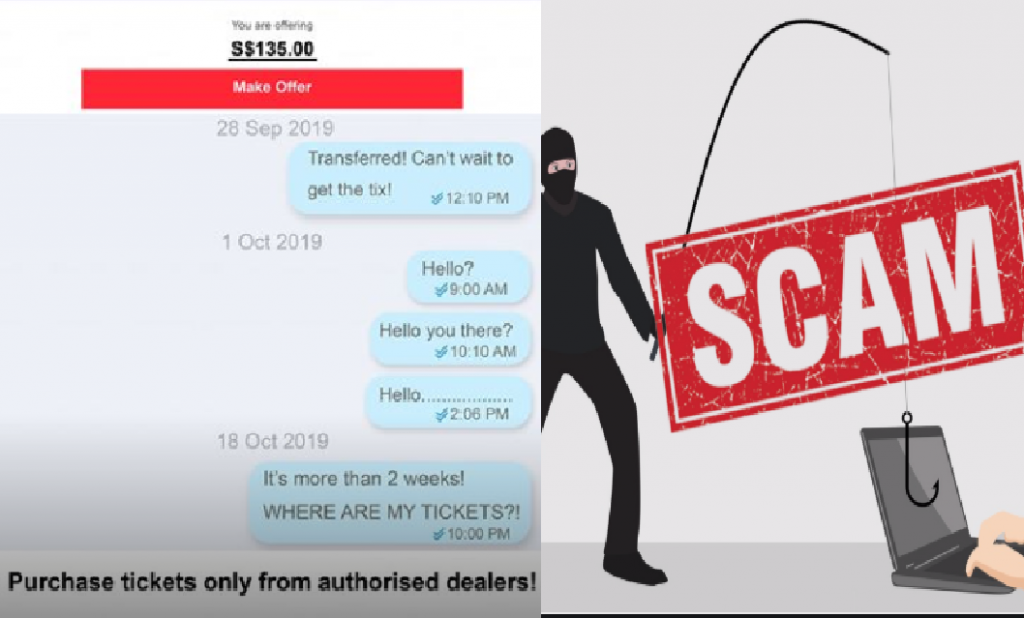 The Singapore Police Force are warning the public on online scams that are too good to be true.
The police showed a picture thats shows are very good example of how one can be scammed for trying to buy "cheap" tickets to a Halloween event.
Too good to be true deals are the most scary. Take precaution.
Read the police post below
You have heard about how e-commerce scams are on the rise.

You think you will never be scammed.

But when you see such a "good" deal, can you resist the urge to make an offer?

Click "Make Offer" below to find out what will happen.
Image Source: Singapore Police Force