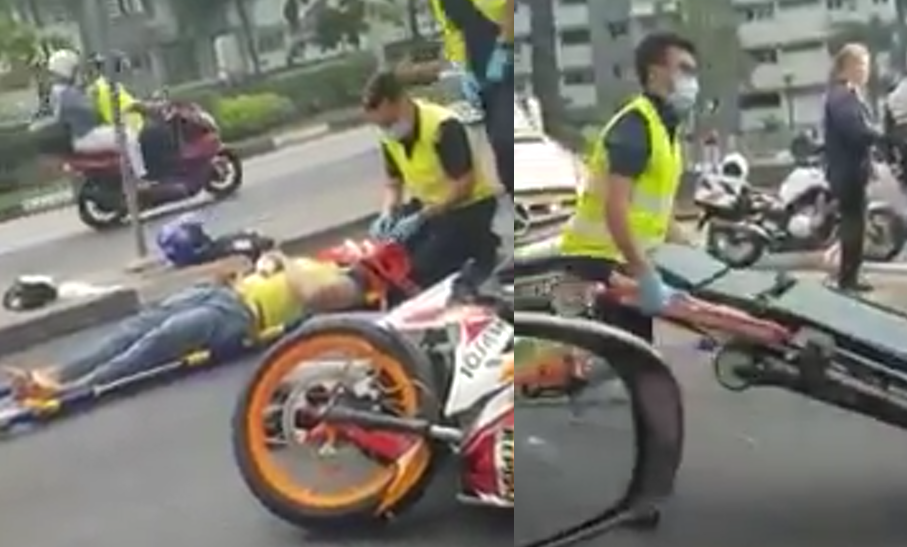 Singapore News: An accident occurred yesterday morning at Yuan Ching Road between a motorcyclist and a taxi.
According to witnesses on the scene the taxi and motorbike collided and the man was lying on the road. Paramedics were called to the scene and he was required to be sent to the hospital.
The accident occurred at around 8 am during the busy working day rush hours. Traffic flow recovered shortly after the paramedics cleared the scene.
It is advisable that all vehicles should always take note of their surroundings and drive in a safe and orderly manner to avoid accidents, especially during rush hours. Insurance can compensate, but life is too precious.
Video Loading…