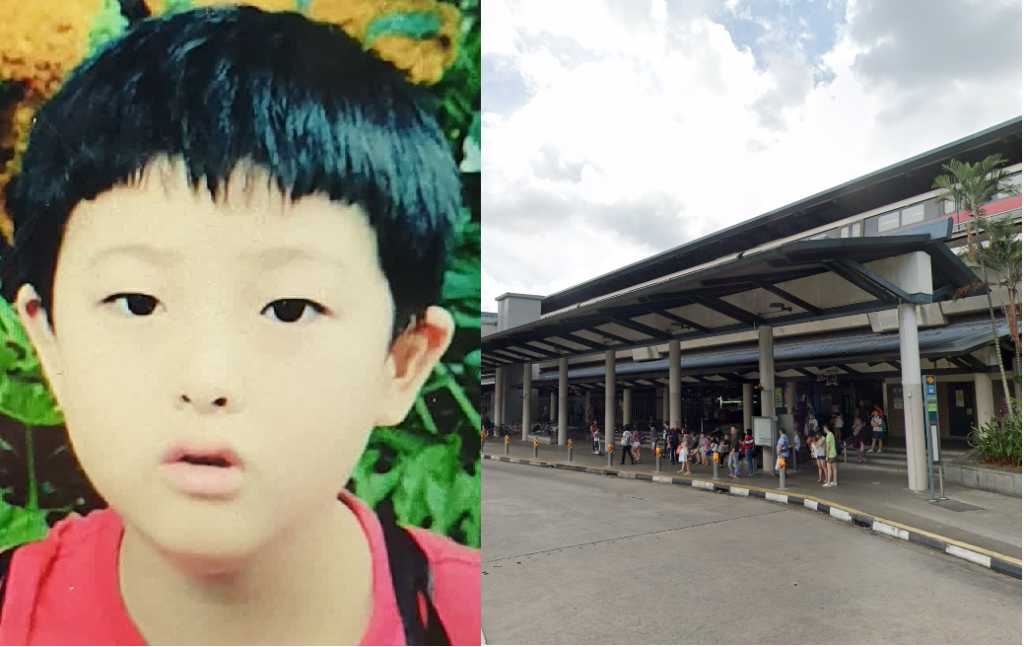 Missing 7-year-old was last seen wearing a red T-shirt with a cartoon character, dark blue pants and carrying a blue haversack.
Please help, when a loved one goes missing it can be very stressful for the family especially the parents.
The boy is only 7-years-old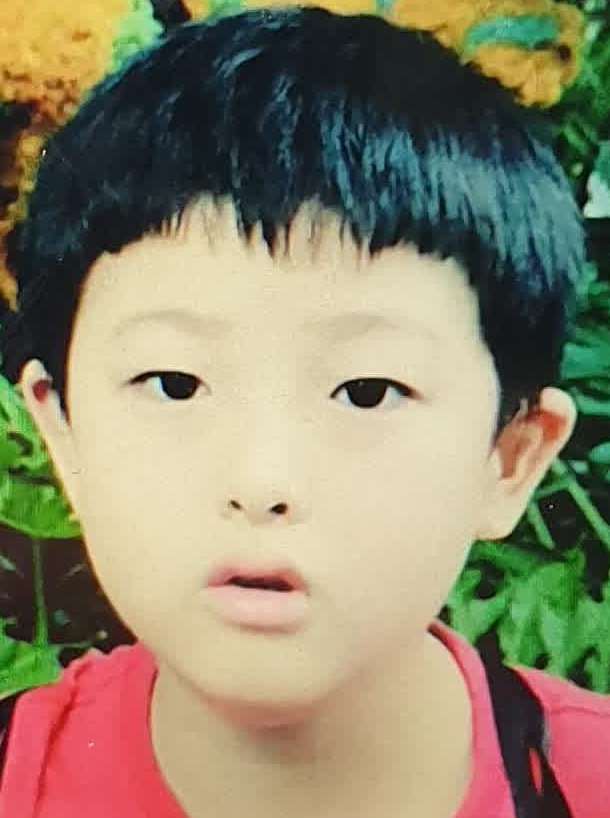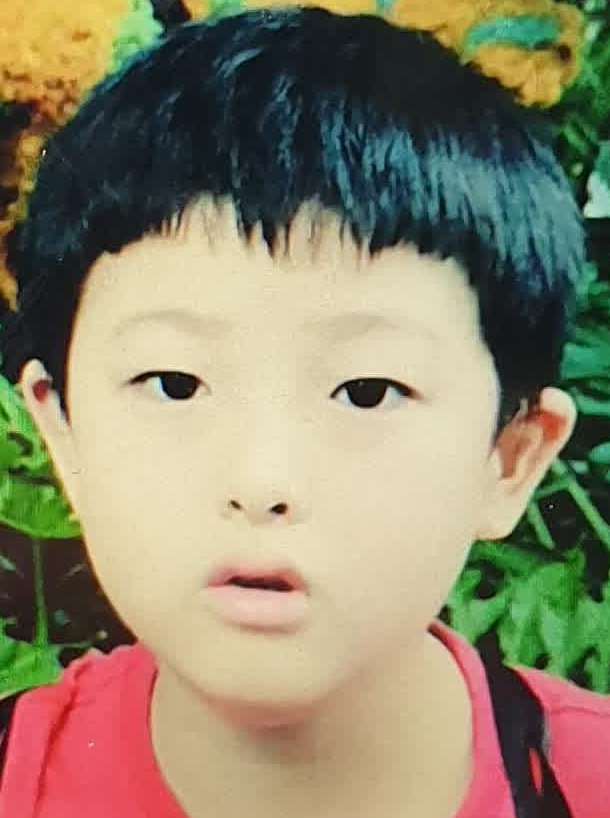 The boy has been missing since Tuesday afternoon (03/12/19) 1.40 PM, The Police has put it on on Twitter to appeal for information regarding the boy's whereabouts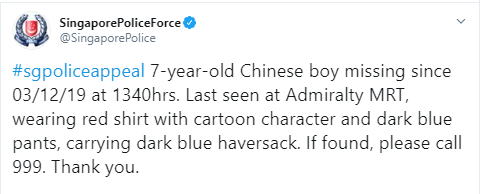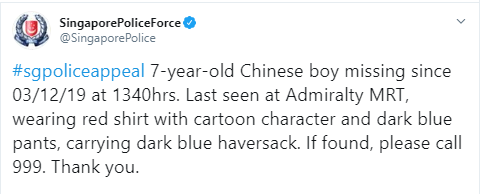 According to the Police, the boy was last seen at Admiralty MRT.
Members of the public who have any information regarding his whereabouts are urged to call 999.
Hope he returns home soon