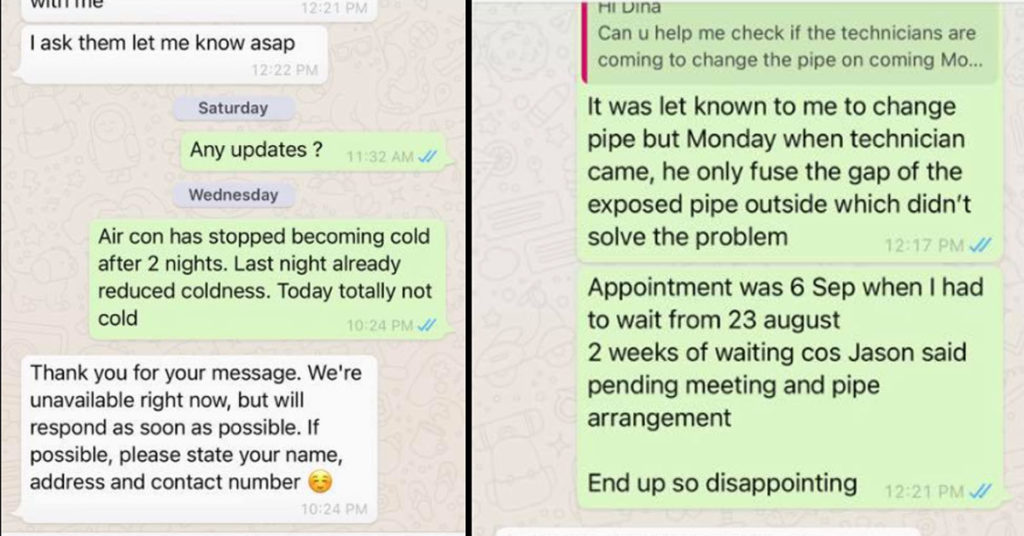 Frost air cleaning services – informed them of air-con not cold on 2 august. Problem is not resolved up to this date. They delete my negative posts of them in their Facebook faster than they revert me.
Their technicians has identified the problem of gas leak and to replace piping. But the next time they came down only to take away Meter and took another 2 weeks just to fuse gap of defective pipe. Technician said office asked him to fuse gap only. But my air con is still not working.
Very poor After sales service and rectification. Engage them at your own risk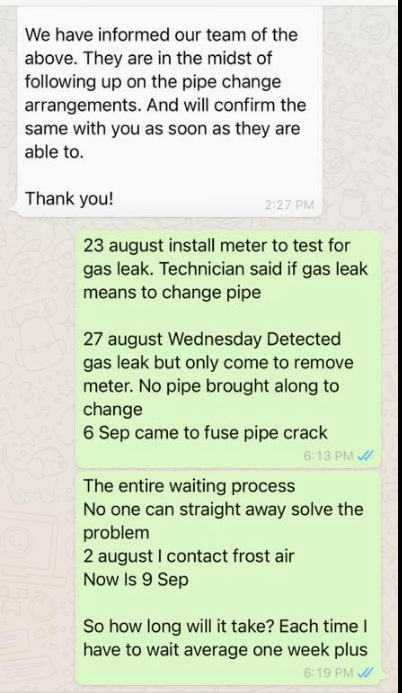 .