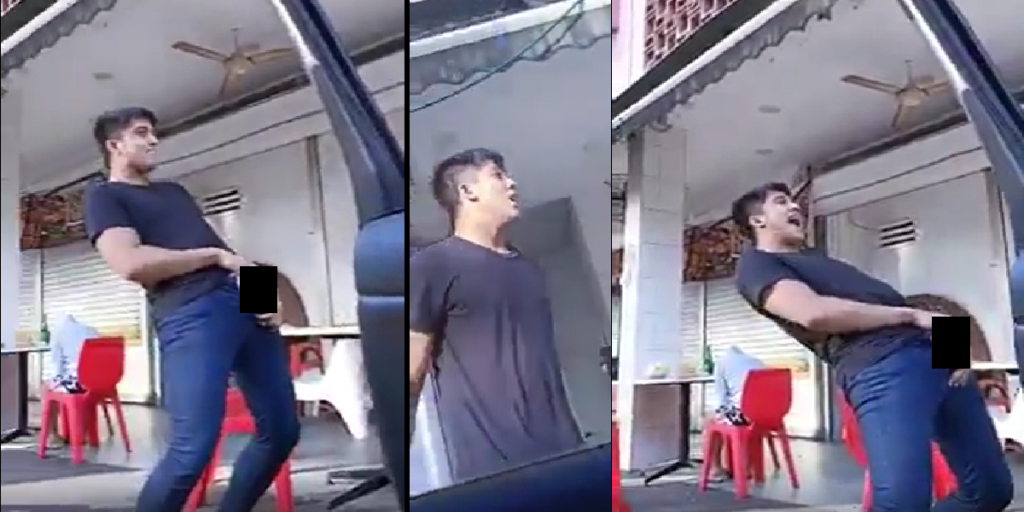 A video of Aliff Aziz is circulating in Whatsapp, he seems to be having a dispute with another person.
His actions were all recorded in a video that is over one minute.
Near the end of the video, it appears he unzips his pants and appears to have exposed himself to taunt someone. Due to the bad quality of the video, it is unclear if he really "whip" it out.
Video Loading…