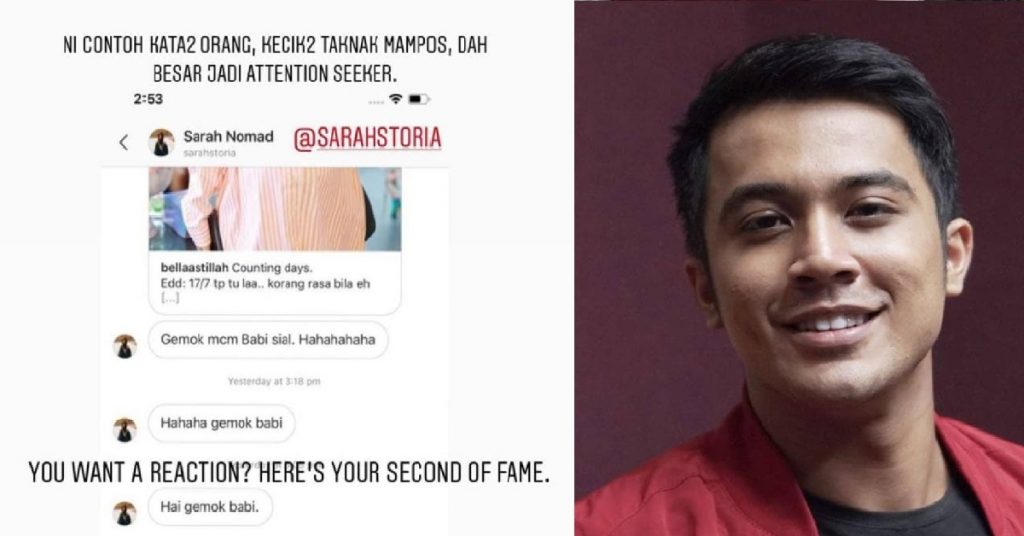 In an Instagram story on his account, Singaporean actor and singer Aliff Aziz defended his wife, Bella Astillah, from repeated harassment by an Instagram user.
The user had called her "gemok babi", which means "fat pig" in Malay.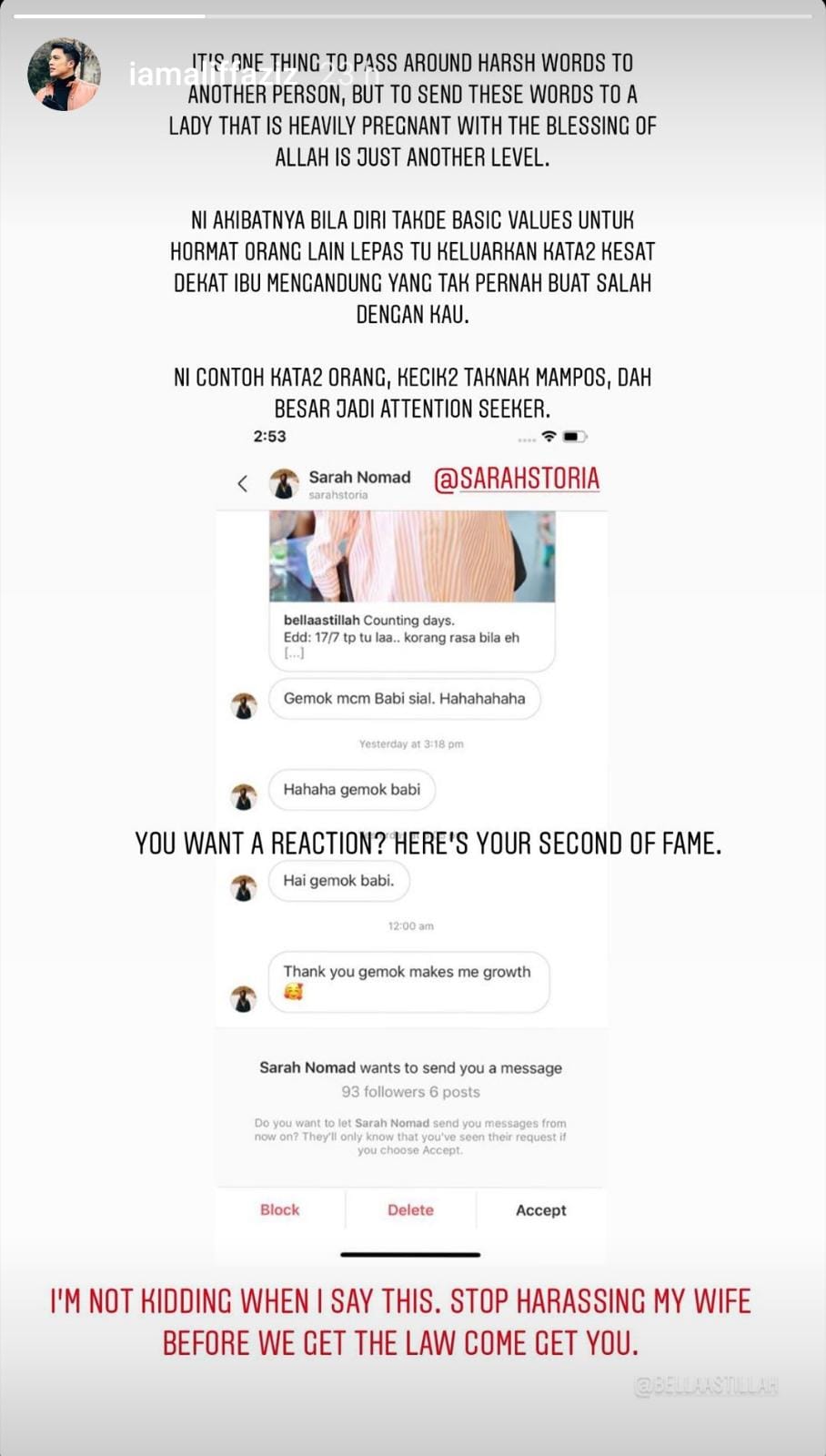 Aliff added that: "It's one thing to pass around harsh words to another person, but to send these words to a lady that is heavily pregnant with the blessing of Allah is just another level."
The user has since been blocked by his wife from her account.