According to a recent survey conducted by YouGov, around 49% of Singaporeans want to visit Japan for the holidays.
More than two in three consumers aged 16-24 and almost three in five consumers aged 25-34 would consider vacationing in Japan for their next overseas trip, compared to around half of consumers aged 35-54.
Meanwhile, consumers aged 55 and older are almost half as likely as 16–24-year-olds to consider holidaying in Japan (37%).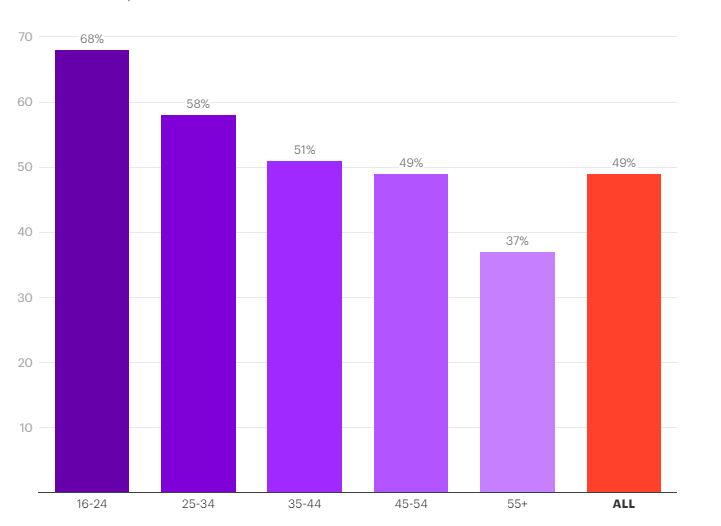 Taiwan came in 2nd place, with about 39% of Singaporeans wanting to visit the country, while South Korea came in 3rd place with 33 per cent of the pollees.
New Zealand and Australia came in n4th and 5th with 32% and 29%, while Thailand and Malaysia came in 6th and 7th with 27% and 26%.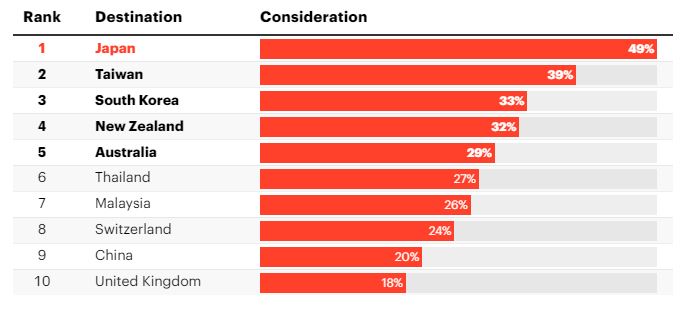 The chief executive of a Tokyo-based travel agency, Aw Wanpingn, was quoted by CNBC as saying that Singaporeans want to visit Japan because of a shift in seasons.
She added that Singaporeans love cherry blossoms and snow a lot, and that spring and winter are the peak seasons for Singaporean tourists/