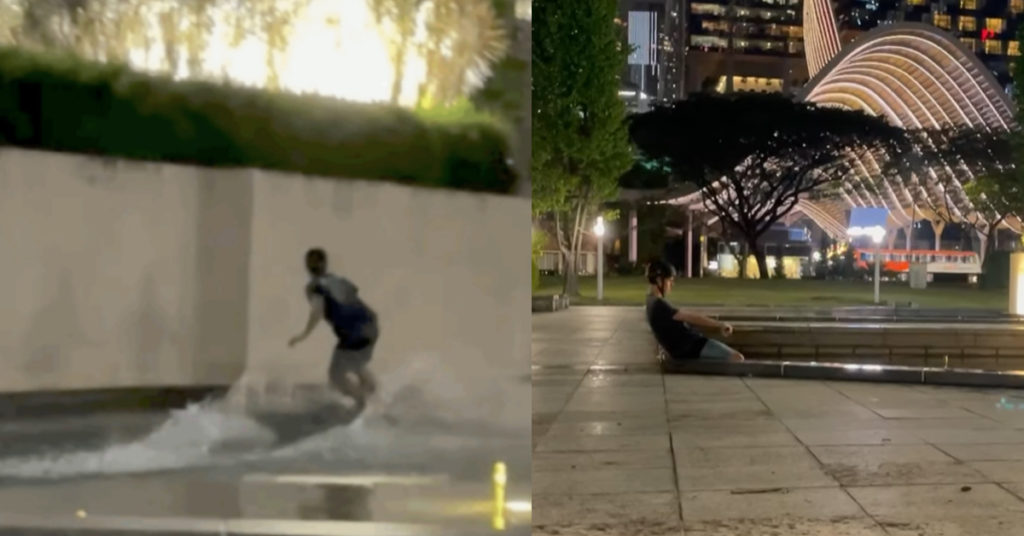 A 24-year-old man who wakeboards at the Civilian War Memorial was charged in court earlier today.
He is facing one charge under the national monuments act.
The Singapore Police Force (SPF) and the National Heritage Board (NHB) released a press release stating that a Police report was made on July 18.
The 24-year-old guy had reportedly engaged in boatless wakeboarding near the Civilian War Memorial on the night of July 17th, according to investigations.
A bystander captured the event on camera and posted it to Facebook.
Any person who wilfully defaces, damages or otherwise interferes with any national monument shall be guilty of an offence and shall be liable on conviction to a fine not exceeding $30,000 or to imprisonment for a term not exceeding 6 months or to both.