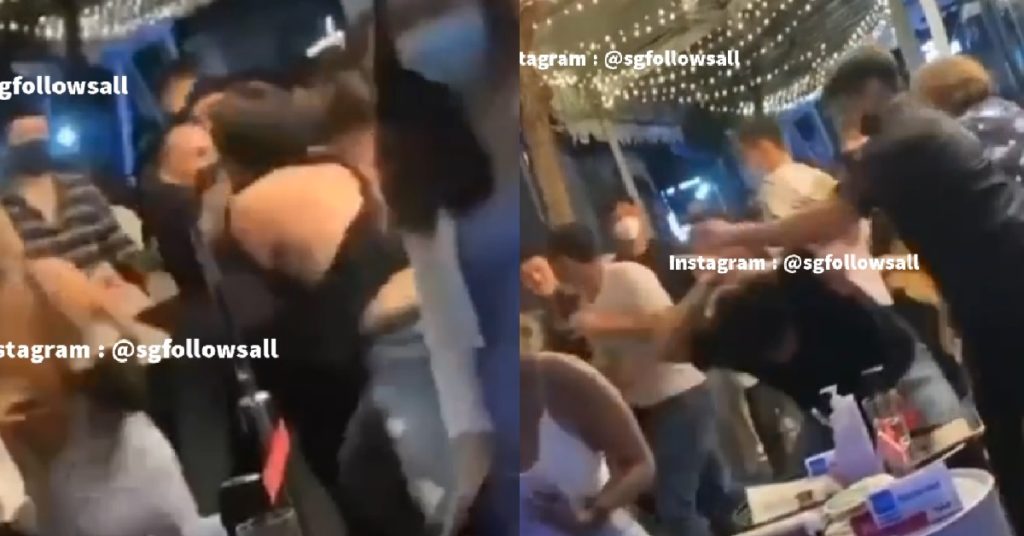 Following yesterday's report of a a group of gangsters rioting at Clark Quay, a new video taken at a clearer angle has since surfaced.
In the updated video, the fight could be seen more clearly, with the faces of the perpetrators more prominent and visible.
It is believed that the gangsters were drunk at the time.
Whoever is guilty of rioting shall be punished with imprisonment for a term which may extend to 7 years and shall also be liable to caning.
FULL VIDEO LOADING…
Recap