non Finance, non loan, non property, non banking, non credit card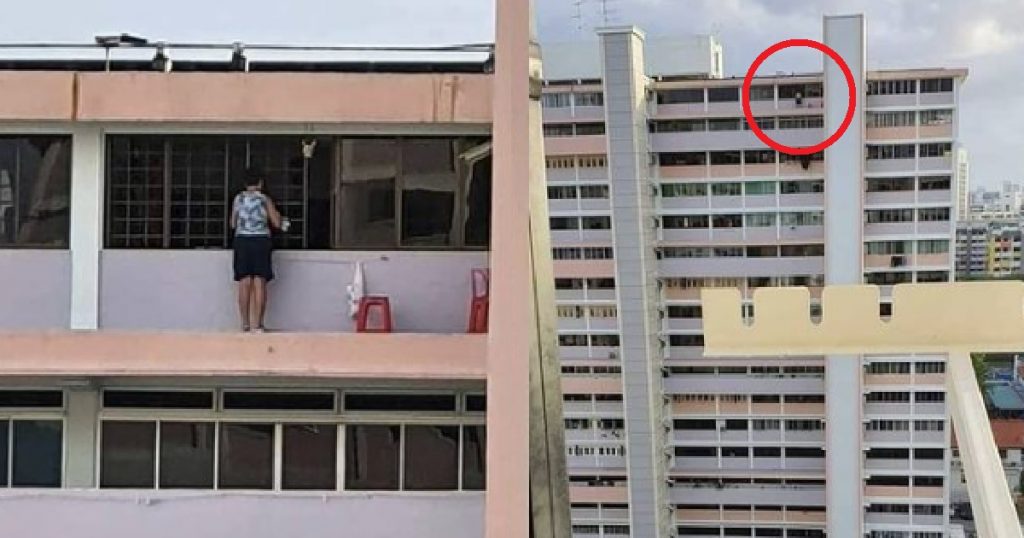 An auntie was seen standing precariously outside her HDB home on the window ledge, cleaning her windows.
She could be seen with a cloth in hand wiping the grilles of her windows, with a stool and other cleaning accessories outside, on the window ledge with her.
It is unclear who the woman is or where the dangerous incident happened.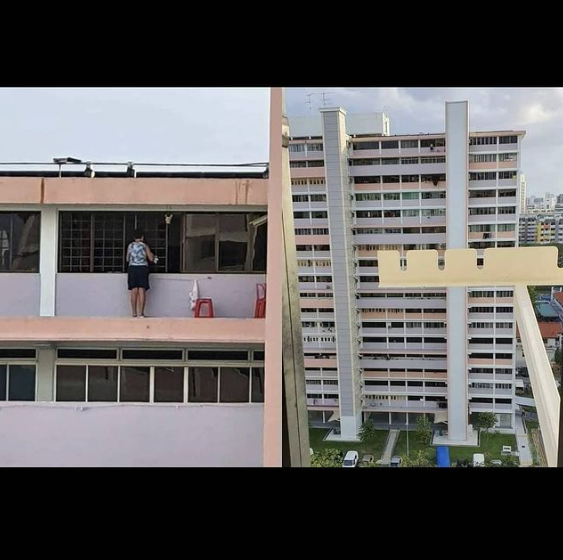 Images source: @ginasofsg on IG