non Finance, non loan, non property, non banking, non credit card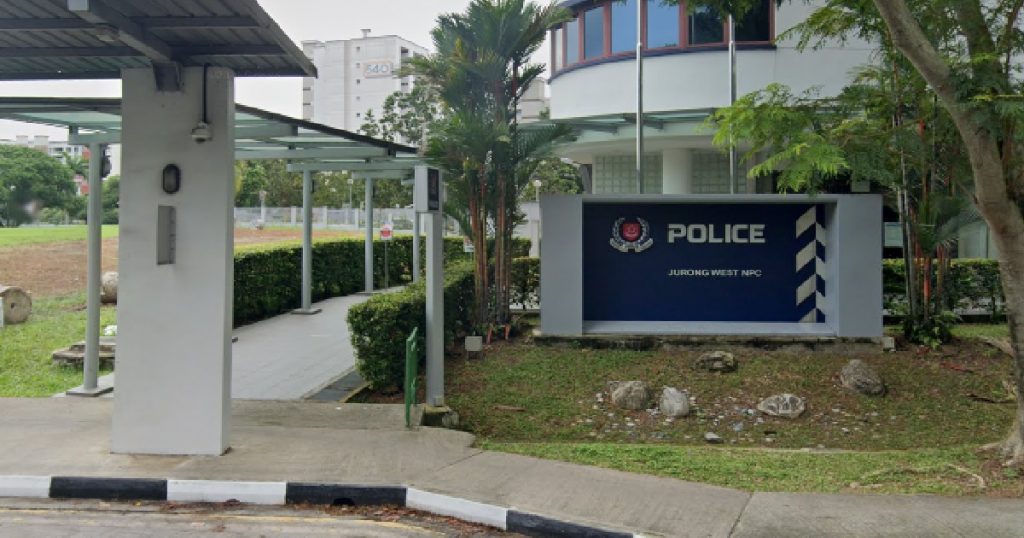 A taxi driver shared how he picked up a passenger who didn't wear a mask and was covering his mouth with a shirt.
He shared that he looked at his rearview mirror and noticed that the passenger wasn't wearing a mask and called him out for it.
The passenger then told him that he had a mask but he lost it.
They started arguing with each other on the PIE.
The driver said that if the passenger didn't have a mask, he should've told him and he would've provided him with one or cancelled the job.
The passenger reiterated that he had one but it was lost, to which the driver said "don't have means don't have".
The passenger then allegedly challenged him to drop him off on the expressway, which the driver considered doing.
But the driver shared that he "wasn't stupid", if he dropped him off at the PIE, he may not get his fare.
He wrote that he was ending the trip already and that he "got time to play with you", so he dropped the passenger off at a police post where a police car stopped behind him.
The passenger couldn't run away even if he wanted to.
In the end, both parties had their statements recorded at the police station and the driver told the police that the passenger still owed him his fare.
He shared that he could leave the station after a few minutes but the passenger still had to stay back and record his statement, and he also still had to pay the driver his fare.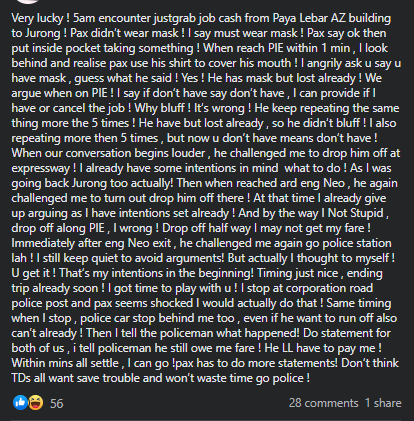 Image source: Singapore Taxi Driver Facebook