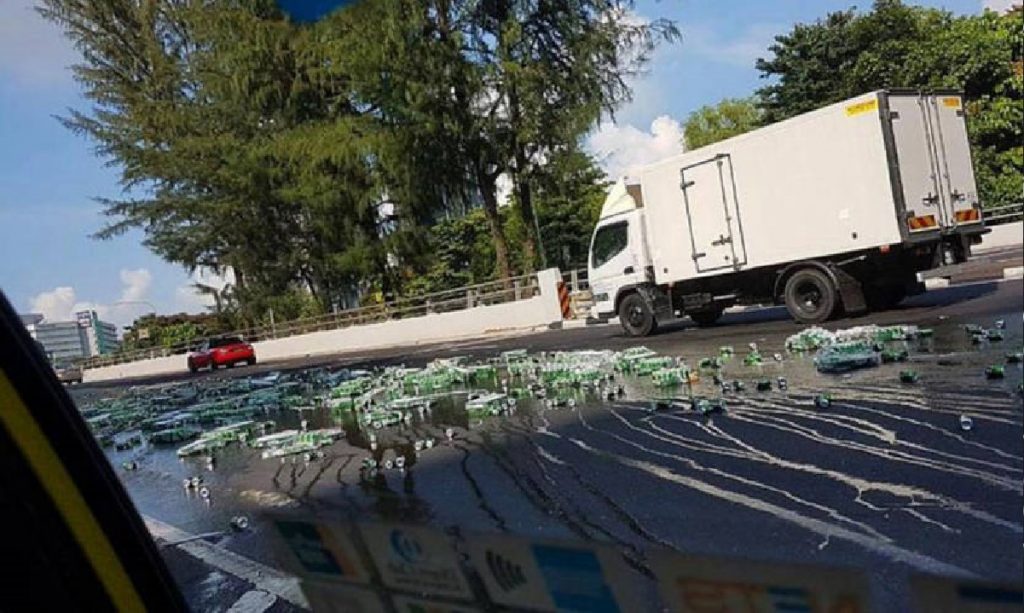 A truck spilled cartons of beer all over the road at Yishun Street 72. The incident happened on Monday, June2.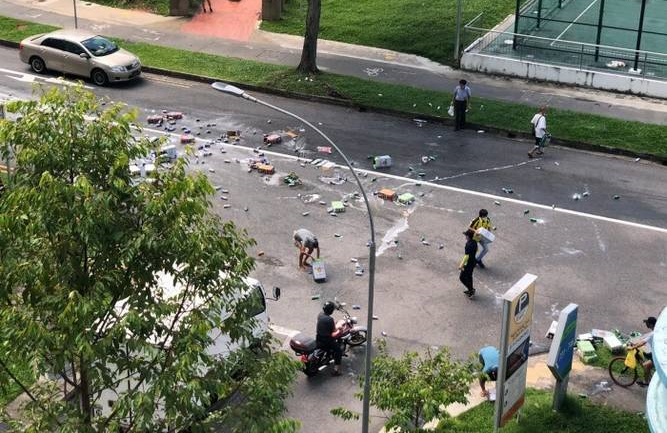 Cartons of beer could be seen spilled all over the road. The incident most probably happened due to the goods not being properly secured therefore causing a massive spillage when the truck made a turn.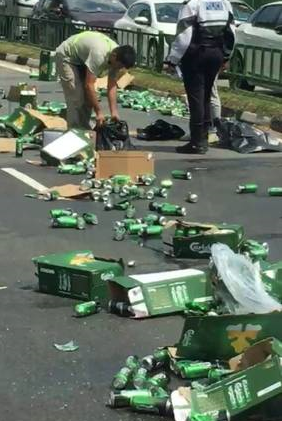 Passers-by who witnessed the incident came to help and tried removing the items from the road as it was obstructing traffic. This actually showed how Singaporeans still had this kampung spirit which is instilled in them. Good job to those individuals who helped.