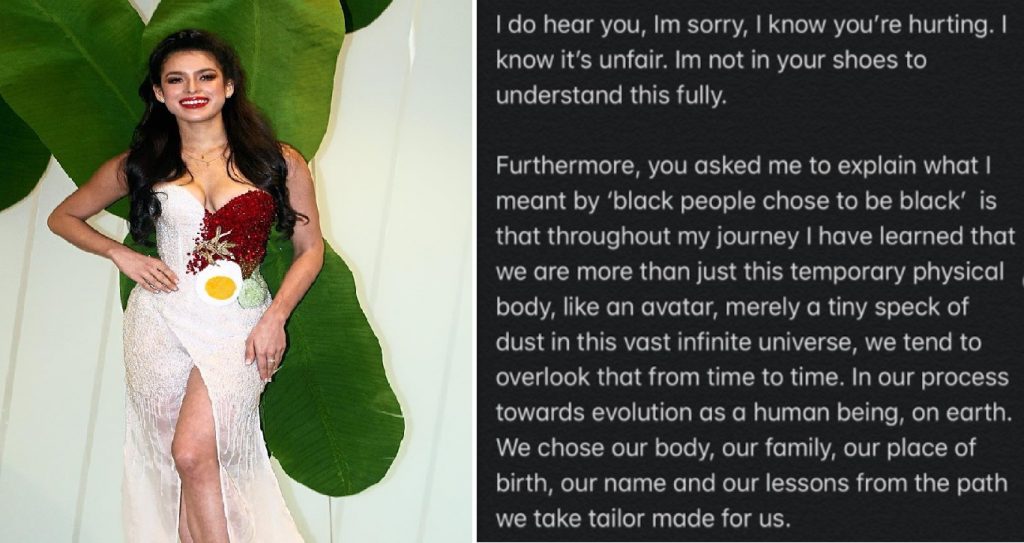 Miss Universe Malaysia 2017, Samantha Katie James's racist and insensitive comments not only angered the Malaysia and Singapore community, but other countries in the world as well.
The former Miss Universe Malaysia stated that "You chose to be born as a 'coloured' person in America for a reason. To learn a lesson. Accept it as it is."
She has receive severe backlash from her comments and even people are calling the organizers of Miss Malaysia Universe to remove her crown.
She made a reluctant apology in an Instagram post and addressed those who are "hurting" and said that she was sorry, and that she was not in their shoes to understand the matter fully. But she did not back down on her views.
Instead, she expanded on her belief that "black people chose to be black", and situated it in a metaphysical context. But she did acknowledge that she had articulated herself poorly, including the part where she said, "To the black people, relax, take it as a challenge, makes you stronger."
HER FULL FACEBOOK POST BELOW: