non Finance, non loan, non property, non banking, non credit card, non car insurance,non trading, loans loaning, housing loan.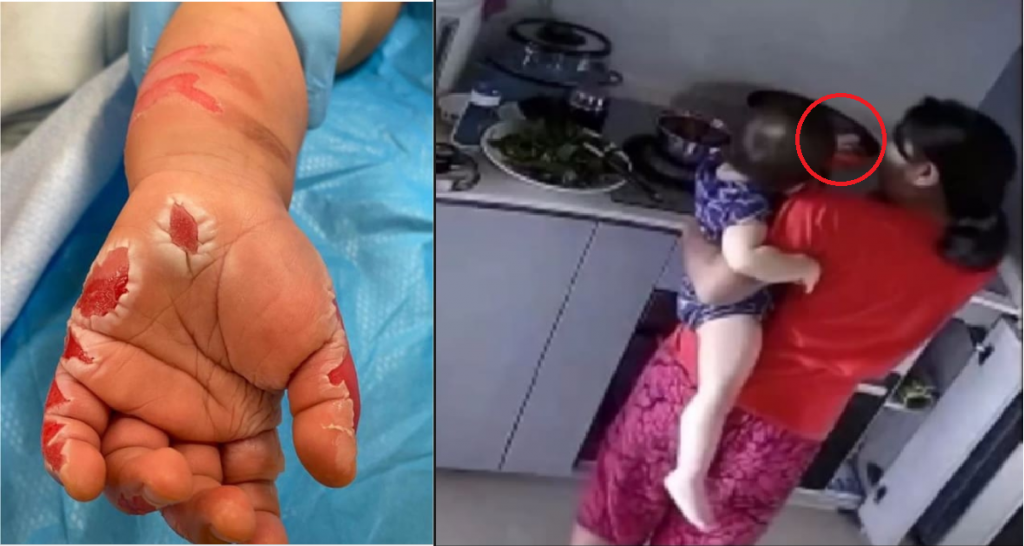 A 16-month-old girl had a second-degree burn on her hand. The mother checked the CCTV and found out that it was the maid who put her hand in a hot pot to "cook"!
The incident happened at Block 992B Buang Kok Link.
The girl 's mother, Liu Meiliang posted on Facebook that the maid was at home with her two daughters on last Tuesday afternoon (14 Jan 2020). Later that day the father received a call from the 8-year-old daughter and was told that her sister got burned.
She wrote that her husband took the younger daughter to a nearby clinic for treatment, and the clinic advised them to go directly to the hospital. The doctor at the hospital informed that the injuries on the daughter's hand appear to be a second-degree burn.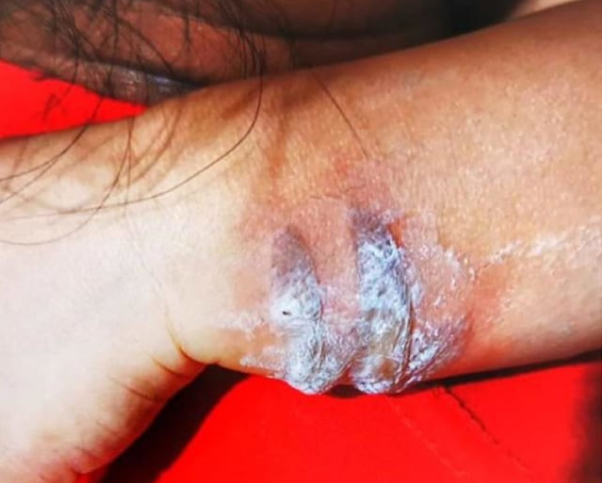 They asked the maid at the time, but the maid said it was an accident, saying that she was holding her daughter to cook in the kitchen, and the little daughter accidentally touch the hot pot and she could stop her in time. At that time, they believed the maid.
CCTV REVEALED EVERYTHING
The mother who was in doubt decided to review the CCTV. the CCTV footage shows that the maid who was wearing a red top and red pants is holding the girl in front of the cooker with her left hand, holding the spatula in her right hand to stir fry in the pot, then lowering the spatula, holding the girl's left hand and letting her touch Cooking pot.
The girl cried immediately, and the maid stepped back a few steps before approaching the stove. She put the girl's left hand into the hot pot again and made her cry loudly.
A total of 4 times, the maid placed the baby girl's hand into the boiling hot pot.
The mother reported the incident to the Police the next day and the 30-year-old maid was arrested.
CCTV Footage