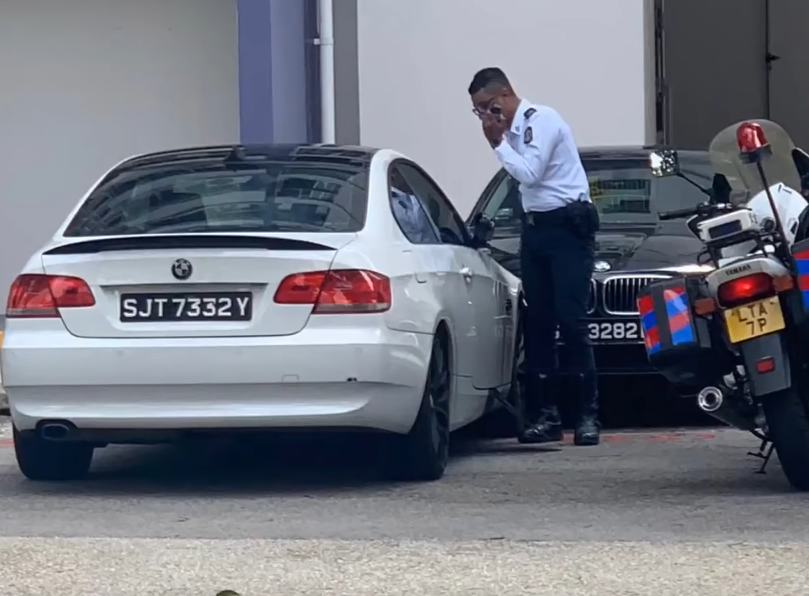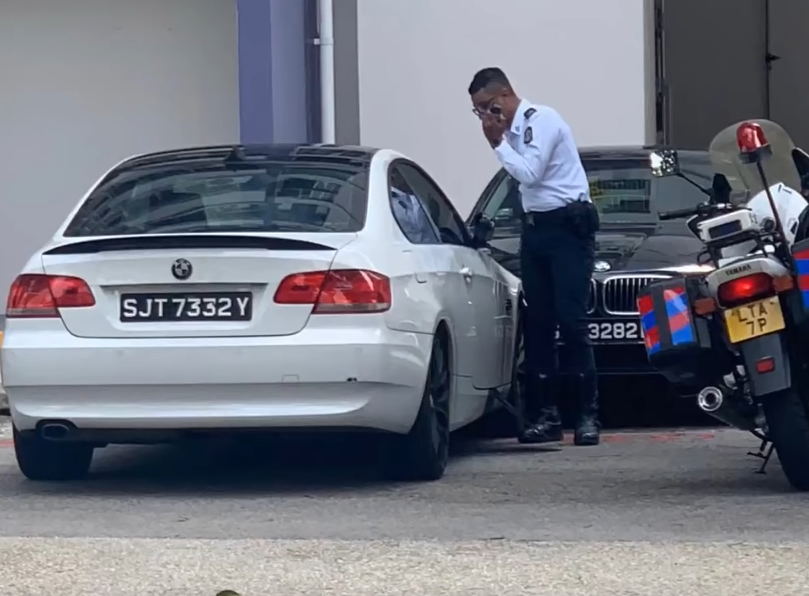 Incident 2 (BMW used carplate SJT7332Y)
According to media release, the Police chase down a white BMW that was using a fake car plate to a car park located at 22 St George Road at around 11.30 AM today (06/11/2019).
The driver crashed through the parking gantry and crashed the vehicle. The suspect later escaped on foot.
Incident 1 (BMW used carplate SLL7277S)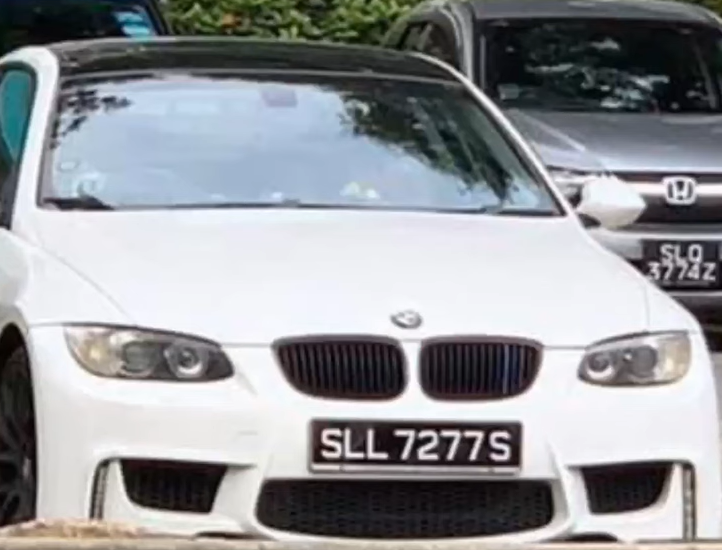 In a separate incident that happened on the 20, October 2019. According a Police report, made by a netizen he received parking summons from authorities for his vehicle despite being in Johor Bahru.
A white BMW driver has used his car plate to drive around in Singapore committing numerous traffic and parking offenses.
His statement with the Police:
On the 20 10 2019 at about 8 30am, I opened my letterbox and received a letter from URA stating of a summons(Summons No 968603198H) which was issued to me on the 29 09 2019 at 4.08pm for not displaying parking coupon On the same day at about 4.30pm, I sent and email to appeal to URA on the parking notice that they send me I wish to state that at the time of the offence, I was still in Johor Bahru and that my vehicle was not parked there. A copy of my passport entry back to Singapore was also attached to the said e-mail.

On the 22 10 2019 at 4 05pm URA replied to my email and informed me the details of my summons notice reference no 968603I98H In the same e-mail. they also indicated that I had another outstanding summons notice (Summons No 973103238A) issued to me on 09.10 2019.

Through me URA website appeal section, I made an enquiry on the second offence that was issued to me on 22 10 2019 at 8 05pm.

On the 24 10 2019 at 12 20pm I received a reply from URA requesting for a supporting document to justify on my first offence that was issued to me I then provided to them a photograph of my vehicle registration number, my chassis number my passport copy my cashcard transaction recordNEP) and my vehicle LTA log card for the first offence.

They also provided the details of my second offence which is illegal parking along Dickson Road I then informed them at the time of the second offence as indicated in their record, I was at Serangoon North Avenue 4 Block 523 Carpark(SE23) I wish to state that on that day 09 10 2019 at 7pm, when I was at Serangoon North Avenue 4 carpark, my vehicle could not start due to flat battery I had attached to URA the Paynow transaction that I made to make payment for the battery replacement provided by Han Revolution I left the said car park at about 7 45pm