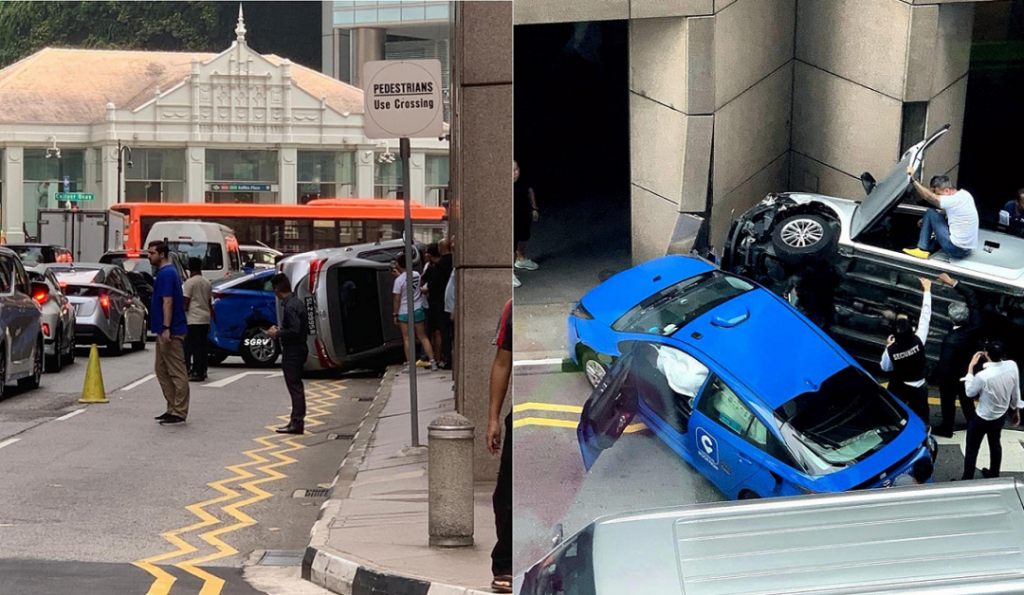 According to a photos submitted by witness on the scene, a Taxi and a car collided near Raffles Place MRT, with the car landed on the side.
With one lane short at the road beside AIA Tower, there was a major traffic delay in the area. According to media reports, the accident happened today morning at around 10 AM.
A security officer was also on the seen to helped with the injured driver. It seems like the air bag from the Taxi was activated after the impact. Tiles from the building has been damaged.
SCDF was on scene to help the drivers, The 62-year-old Taxi driver has been taken to the hospital for treatment. The driver of the car refuse to go to the hospital.
Thankfully both man do not suffer from serious injuries.