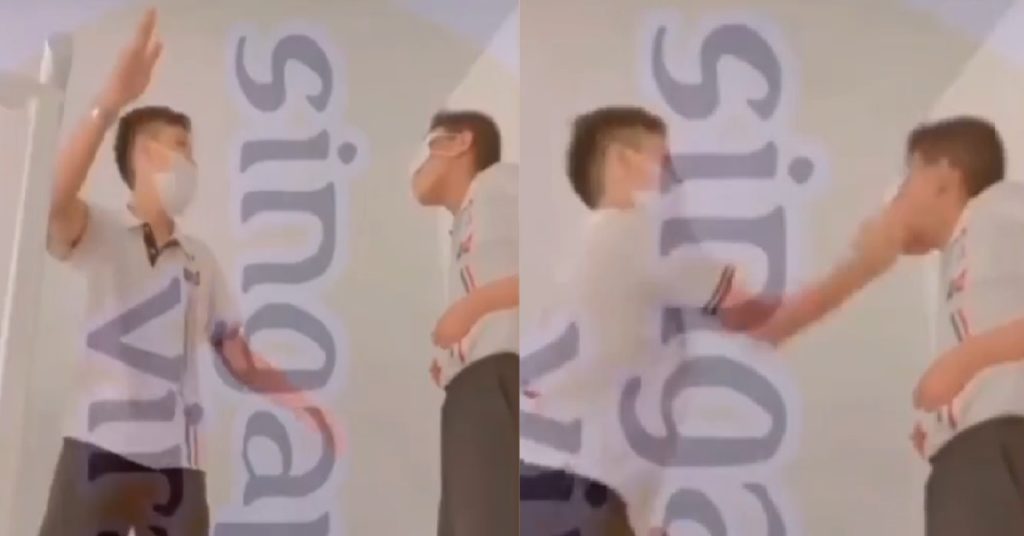 A video emerged online showing a couple of YPs getting into some pretty kinky stuffs at a staircase landing.
One of the YPs was seen blindfolded with a face mask and standing against the wall.
The other YP then gave him a tight slap that presumably sent him back to the year 1299, to meet Sang Nila Utama when he landed on Temasek for the first time.
The slap was apparently very amusing to their friend, who was behind the camera choking on oxygen laughing heartily.
FULL VIDEO LOADING…
Image and video source: @singapuraa.viral on IG